HM the King
Our new King is Charles III, whose accession to the throne was confirmed in a centuries-old ceremony at St James' Palace on September 10, after the sad death of Queen Elizabeth II two days previously. The Proclamation in St James' Palace was followed by a series of similar Proclamations in counties, cities and towns across the UK – continuing the ancient tradition by which news about a new monarch was spread by word of mouth.
HM the King becomes Defender of the Faith and the Supreme Governor of the Church of England. Among other things, he will appoint bishops and other senior clergy in the Church, on the advice of the Prime Minister. His Coronation is on May 6, 2023.
Proclamation of the new King
Local Proclamations of the new King took place in Portsmouth, Havant, Fareham, Gosport, Petersfield and Newport on the afternoon of Sunday 11th September. Bishop Jonathan and the Dean of Portsmouth were present for the Proclamation in Guildhall Square, Portsmouth, with other senior clergy attended other Proclamations across our diocese.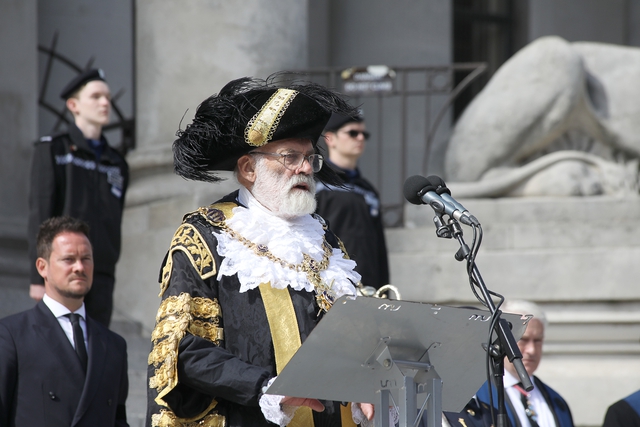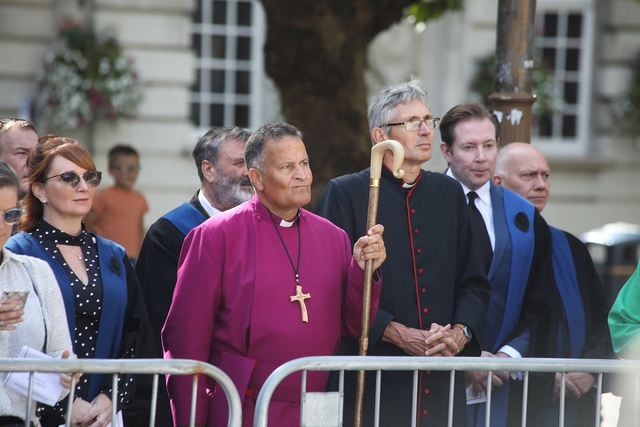 Prayer for the new King
Here is a prayer for the new King, which you can use in churches and schools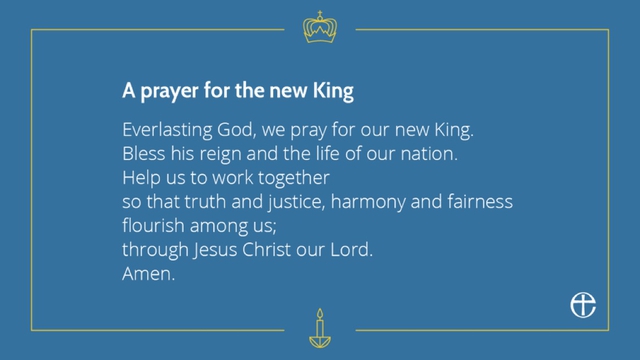 Resources for churches and schools
You can download a high-resolution photo of HM the King here, for use in churches and schools.
More resources will be added here, as they become available.
Letter to King Charles
Read a letter from Bishop Jonathan to King Charles III, on his accession to the throne (click to enlarge):