Diocesan Healing Day
---
Start date

18 Nov 2017, 9:30 a.m.

End date

18 Nov 2017, 3:30 p.m.

Location

Portsmouth Cathedral, High Street, Old Portsmouth, PO1 2HH
Portsmouth

Share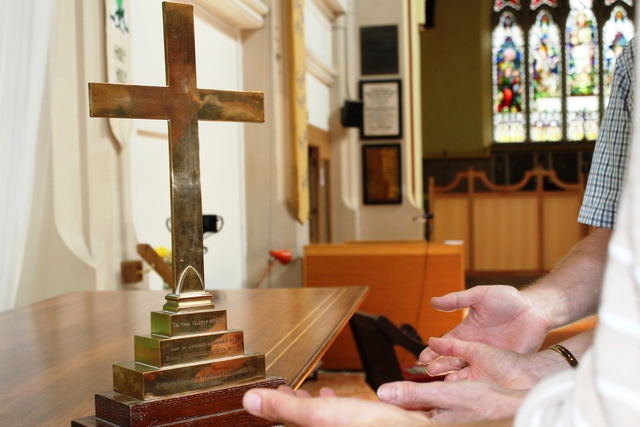 DIOCESAN HEALING DAY
18TH NOVEMBER 2017 | PORTSMOUTH CATHEDRAL
Keynote speaker (Revd John Ryeland of Christian Healing Mission in Hammersmith) followed by five seminars:
Encounter Prayer - a different approach to prayer ministry
Healing Church wounds
Deeper Healing
Getting Started in Prayer Ministry
Christian Healing & Medicine
The day will start at 9.30 and close at 3.30.
This is an opportuunity for all in our congregations to broaden awareness of the Christian Healing ministry and is open to everyone: Whether you have some experience of the Healing ministry or just wish to know more about it, this is a day for encouragement and teaching to develop Healing ministry in our parishes. There will also be an opportunity for prayer for any type of need during the Healing Service.
We look forward to welcoming as many as possible on the day. A Leaflet including further details and Booking Form can be downloaded following link below.
Please contact Dr David Pearson, Diocesan Healing Advisor [david.pearson@portsmouth.anglican.org] or Mrs Patricia Gray, PA for Mission and PA to the Head of Mission, Discipleship & Ministry, Diocese of Portsmouth, Peninsular House. [Tel: 023 9289 9656; patricia.gray@portsmouth.anglican.org ] for further details if required.