Meet Bishop Matthias
---
Start date

16 Sep 2018, 3:30 p.m.

End date

16 Sep 2018, 7 p.m.

Location

Cathedral House, St Thomas's Street, Old Portsmouth
Portsmouth

Share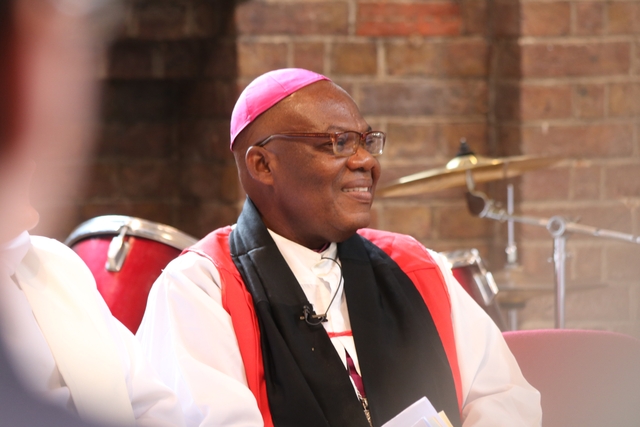 Come and meet Bishop Matthias as we celebrate our links with the Diocese of Ho in Ghana. Bishop Matthias Mededues-Badohu leads the Anglican diocese and has close links with churches in the city of Portsmouth.
This is a chance to hear the latest news about churches in Ho, and about a future visit to Ghana; to try freshly-cooked Ghanaian food; and to try to 'Ho quiz', to win a prize brought specially from Ghana.
The event has been organised as part of our Inter-Diocesan West Africa Link (IDWAL), which allows churches in our diocese and in Ghana to work together.
Tickets, priced at £5, are available from David Power on 023 9282 7071 or davidmpower@ntlworld.com
This event will finish at 5.30pm, so that participants can prepare for Evensong in our cathedral at 6pm. All are invited to stay on to watch Bishop Matthias install David and Jeanette Power, Sally Davenport and Paul Armstead as Canons of the Cathedral Church of St George the Martyr, Ho.