Gilmore Fraleigh communication tool
---
Start date

18 Oct 2018, 9:30 a.m.

End date

18 Oct 2018, 3:30 p.m.

Location

st johns' church, Redhill Road, Rowlands Castle, PO9 6DF

Share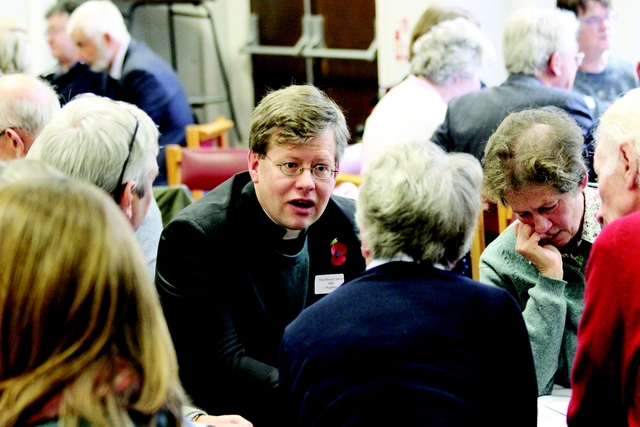 Gilmore Fraleigh communication tool
In this model of how personalities and communication work, there are four 'styles'. Each of the four styles has its own set of triggers: things that help someone to behave constructively; things that precipitate 'excess'.
This event will help you become aware of your own triggers, and also make sensible guesses about other people's, in order to build better relationships and make groups more effective by using people's strengths.
Anthony Rustell is theDirector of Mission, Discipleship and Ministry.
Event Requirements:
Clergy and Readers: Numbers limited to 20

Bookings close 7 days prior to the event
Please book using the contact form below:
Please include the following information in your message:

Job title
Parish
Dietary Requirements (for refreshments)
* For information about how your information is used please refer to our privacy policy (here) and the additional details below...
** The information you send when submitting this form will be sent to the 'Mission, Discipleship and ministry' team at the Diocese of Portsmouth. Once sent your information will be reviewed, if you meet the requirements (detailed above) you will be booked onto the course, if not then your message will be deleted