Icon painting exhibition
---
Start date

22 Oct 2018, 10 a.m.

End date

24 Oct 2018, 4 p.m.

Location

St Peters, Soberton

Share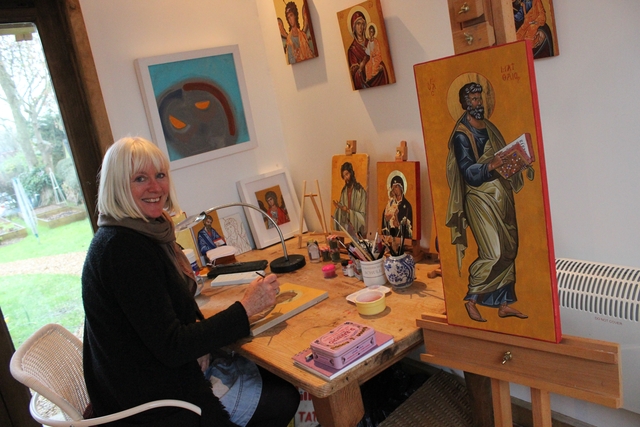 Icons by professional and student painters will be on display for three days at St Peters, Soberton.
The exhibition, open from 10am - 4pm each day, will be manned by students from the church's own icon painting courses. Visitors can pop in and watch icons being made in the church rooms by painters from around the country.
These artists are: Jane Blain from Kent,Gabrielle Boyle from Rutland, Alison Dickinson from Warwick, Christine Remedios from Birmingham, Peta Sievwright from Petersfield and Jackie Hunt from St Peters.
Look out for work by St Peters students at the British Association of Iconographers annual exhibition in London in November - and for more courses running in 2019.