INTERGENERATIONAL WORSHIP & THE CHURCH
---
Start date

16 Nov 2018, 7 p.m.

End date

16 Nov 2018, 9 p.m.

Location

St Jude's Church Southsea PO5 3EL
Portsmouth

Share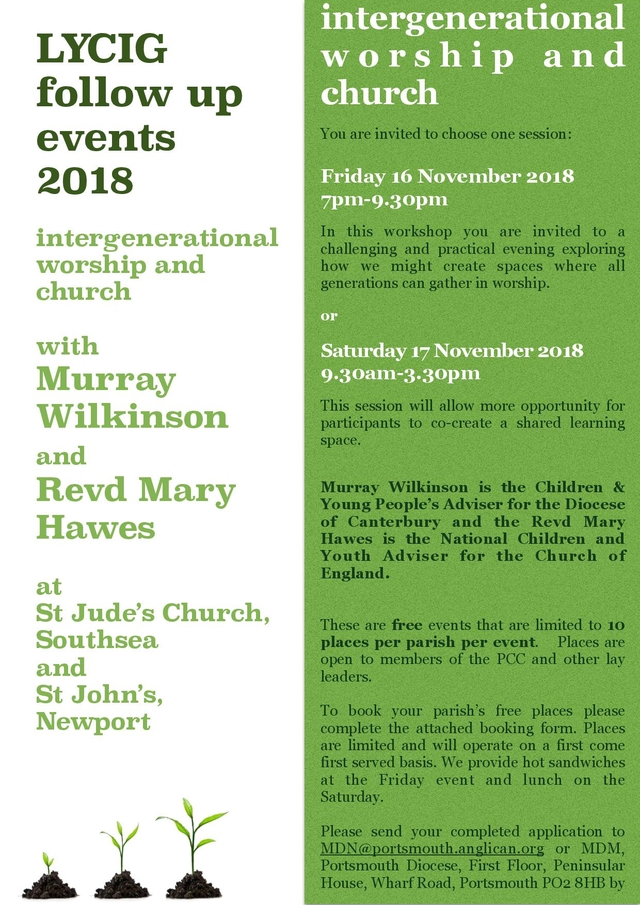 INTERGENERATIONAL WORSHIP & CHURCH- SOUTHSEA
All age worship has all ages present embodying the truth that the whole church is the body of Christ.
However, people often ask what to do with the young ones - nobody ever debates about whether adults should be "in" worship.
Howard Vanderwell defines intergenerational worship as "worship in which people of every age are understood to be equally important. Each and all are the church of now".
As part of Live-Pray-Serve within our diocese you are invited to a challenging and practical evening exploring what it means and how we might be able to create spaces where all generations can gather in worship.
To book please complete the contact form below