Love146 Information Evening
---
Start date

29 Jan 2019, 7:30 p.m.

End date

29 Jan 2019, 9 p.m.

Location

St Wilfrids Cowplain, Padnell Road, Waterlooville PO8 8DZ
Portsmouth

Share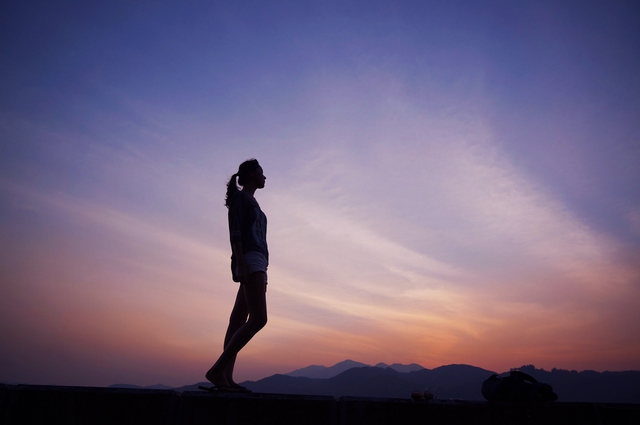 You are invited to an awareness-raising evening with Lynne Chitty, Director of Care in the UK for Love146. She will be sharing about the work of Love146 and the crucial role that we can all play in protecting young people.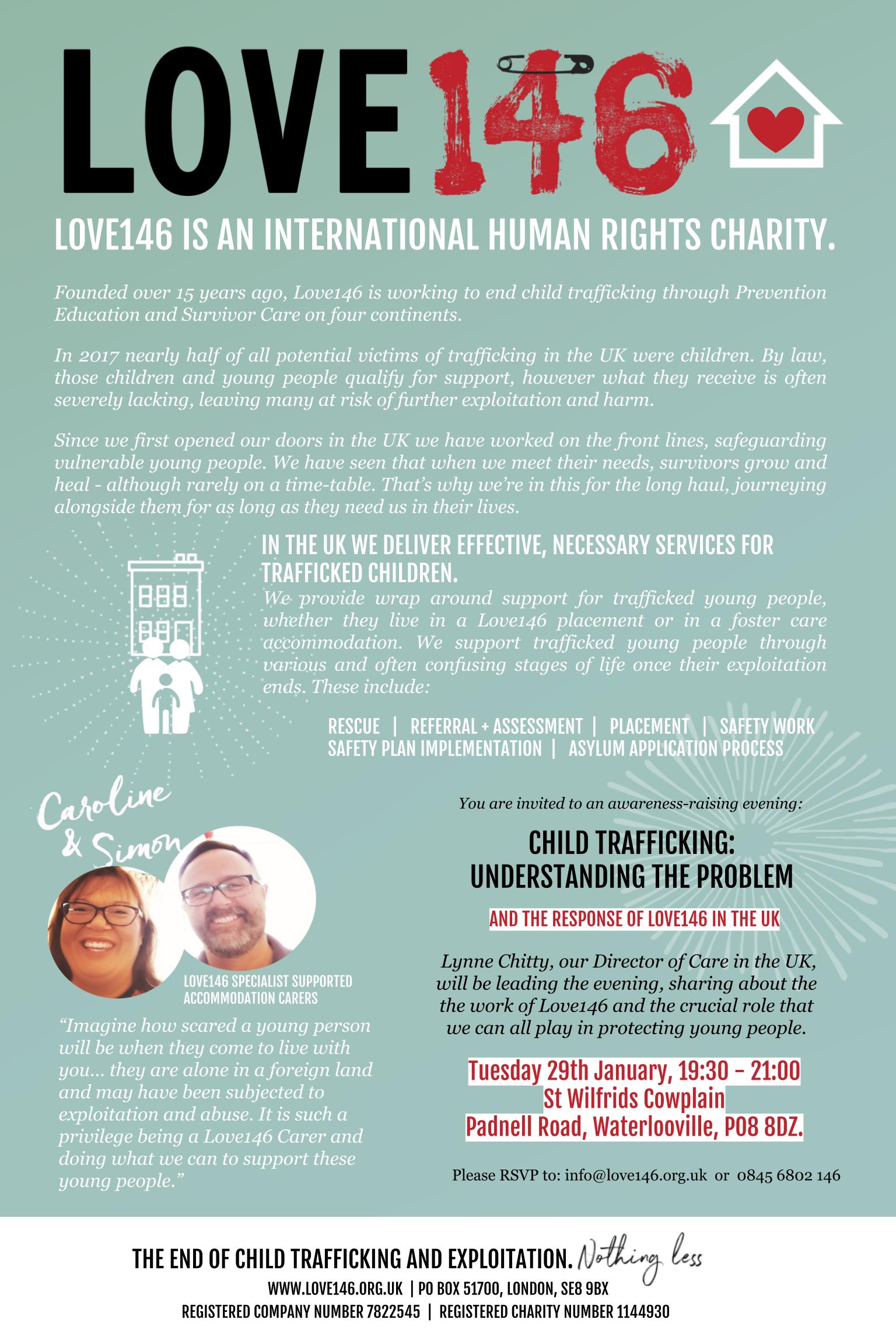 What is Love146?
Founded over 15 years ago, Love146 is working to end child trafficking through Prevention Education and Survivor Care on four continents.
In 2017 nearly half of all potential victims of trafficking in the UK were children. By law, those children and young people qualify for support, however what they receive is often severely lacking, leaving many at risk of further exploitation and harm.
Since they first opened their doors in the UK they have worked on the front lines, safeguarding vulnerable young people. They have seen that when their needs are met, survivors grow and heal – although rarely on a time-table. That's why they're in this for the long haul, journeying alongside survivors for as long as they are needed in their lives.
Love146 provide wrap around support for trafficked young people, whether they live in a Love146 placement or in a foster care accommodation. They support trafficked young people through various and often confusing stages of life once their exploitation ends. These include:
Rescue
Referral and Assessment
Placement
Safety plan implementation
Asylum application process
Safety work
Details
Tuesday 29th January, 7:30 pm
St WIlfrid's Cowplain, Padnell Road, Waterlooville, PO8 8DZ
Please RSVP to: info@love146.org.uk or 0845 6802 146
Cowplain: St Wilfrid
---
Padnell Road, Cowplain, PO8 8DZ
Upcoming Events
---
29 January, IN: Justice

You are invited to an awareness-raising evening with Lynne Chitty, Director of Care in the ... read more