LYCiG Follow-up: Reflecting Worship
---
Start date

22 Feb 2019, 7 p.m.

End date

23 Feb 2019, 9:30 a.m.

Location

St Jude's Church, Kent Road, Southsea, PO5 3EL
Portsmouth

Share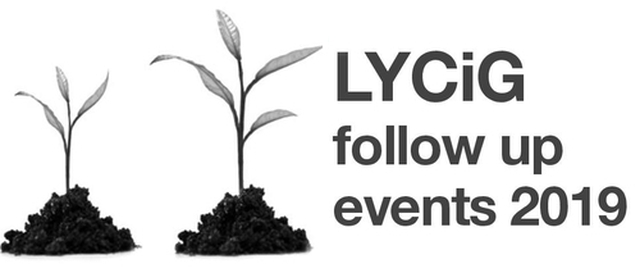 Reflecting Worship
Following last year's cancellation due to bad weather, we are pleased to be able to re-offer John Bell's lecture.
Choose from one of these sessions:
The Song of God's People
Friday 22nd February, 7 pm to 9:30 pm
In this workshop we will look at aspects of the Church's song which deserve reflection, particularly psalms, songs from the global Church, and songs that teach us about the life of Jesus.
Reasons to Praise and Limitless Resources
Saturday 23rd February, 9:30 am to 2 pm
We examine why people sing, and what it does for us and for God. We also look at the hidden potential in all congregations to sing, what helps and hinders, and how people who don't believe in their own voice can be encouraged.
LYCIG follow-up events are free but limited to 10 places per parish per event. Places are limited and will operate on a first come/first served basis.
Places are open to members of the PCC and other lay leaders.
To book your parish's free places, complete the booking form here for your whole group and return by January 25 2019.
We will provide a snack on Friday and lunch on Saturday.
Please send your completed application form to MDM@portsmouth.anglican.org or MDM, Portsmouth Diocese, First Floor, Peninsular House, Wharf Road, Portsmouth PO2 8HB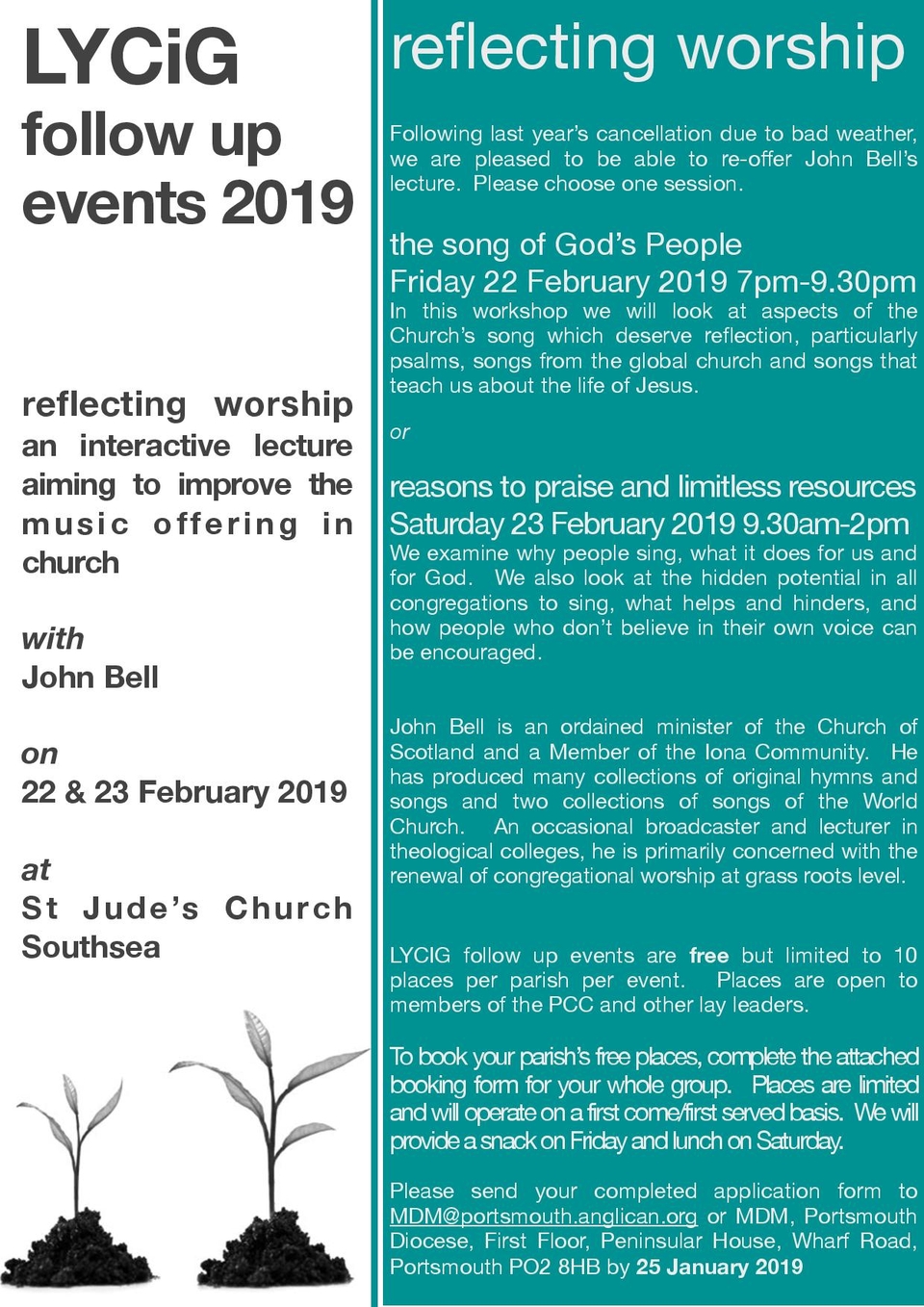 St Jude's Church
---
Kent Road, Southsea, PO5 3EL
Upcoming Events
---
Discover more on your journey of faith on this informative, enjoyable and accessible course. read more

Discover more on your journey of faith on this informative, enjoyable and accessible course. read more

Discover more on your journey of faith on this informative, enjoyable and accessible course. read more