Ride+Stride
---
Start date

14 Sep 2019, 8 a.m.

End date

14 Sep 2019, 8 p.m.

Share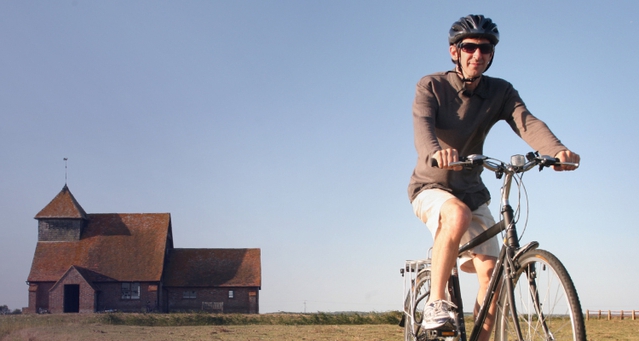 What is Ride+Stride?
Visit unique historic buildings, see beautiful countryside, get some exercise and have fun with the family!
Ride+Stride is a sponsored bike ride or walk in which people all over England walk or cycle between churches, exploring and enjoying the countryside from Cornwall to Northumberland.
The money they raise helps to save historic churches, chapels and meeting houses for future generations by helping to fund urgent repairs and the installation of modern facilities. Each year the event raises over £1 million pounds to help fund urgent repairs to historic churches and chapels.
In 2019 Ride+Stride for Churches takes place on Saturday 14th September.
There are various ways you can help and join in on the day:
Cycle, walk, run, ride, drive – or even use your bus pass – to visit participating churches; invite family, friends, and colleagues to sponsor you (or your dog!)
Be a 'meeter and greeter' in your church for part of the day or provide cakes and refreshments for the Riders and Striders
Sponsor friends or family taking part.
To register as a participant, for further information on what's happening in Hampshire and the Islands, or to request a sponsorship form from your Ride+Stride Organiser click on the link or send us an email. If you would like to donate to Hampshire and The Islands Historic Churches Trust, visit their website.
Visit the Ride+Stride website for full participation details, either for riding and striding or for having your church as one of the visited churches.
Upcoming Events
---
22 August, IN: Social

St Mary's Church, within Portchester Castle, has wonderful acoustics and is widely known for its ... read more

07 September, IN: Social

Local churches will be working together to recreate the miracle of Jesus feeding 5,000 people ... read more

14 September, IN: Social

Ride+Stride is a sponsored bike ride or walk in which people all over England walk ... read more