Harvest Service and Parish Harvest Supper
---
Start date

22 Sep 2019, 10 a.m.

End date

22 Sep 2019, 8 p.m.

Location

St Mary's Church, Fratton Road, Portsmouth PO1 5PA
Portsmouth

Share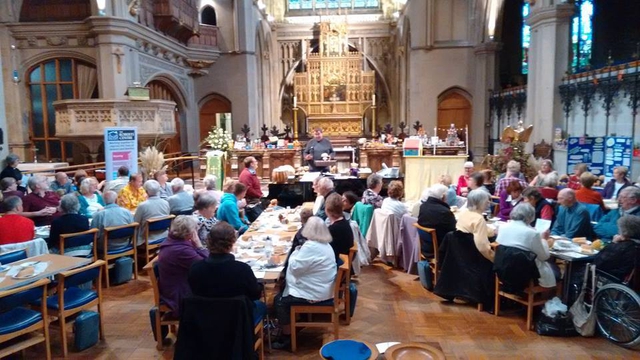 Harvest Service
10am, St Mary's Church
A chance to thank God for the gifts of creation which we enjoy every day and to think about how we can share those gifts with others.
Parish Harvest Supper
6pm, St Mary's Church
You are invited to join members of the Parish in a Harvest Supper – a ploughman's meal – and entertainment provided by members of the Churches and a 'surprise' item by the Clergy and ministers of the 3 Churches. Tickets are £2 – available from the Churches or phone 023 9281 4444.
St Mary's Portsea
---
Fratton Road, Portsea, PO1 5PH
Upcoming Events
---
21 September, IN: Social

St John's Harvest Show, with sections for produce, flowers, handicraft, photography and separate sections for ... read more

22 September, IN: Worship

A chance to thank God for the gifts of creation which we enjoy every day ... read more