You Couldn't Make It Up!
---
Start date

22 Nov 2019, 10:30 a.m.

End date

22 Nov 2019, 3:30 p.m.

Locations

The Queens Foundation Birmingham Somerset Road, Edgbaston Birmingham, B15 2QH
Bishop's Waltham
Fareham
Gosport
Havant
Isle of Wight
Petersfield
Portsmouth

Share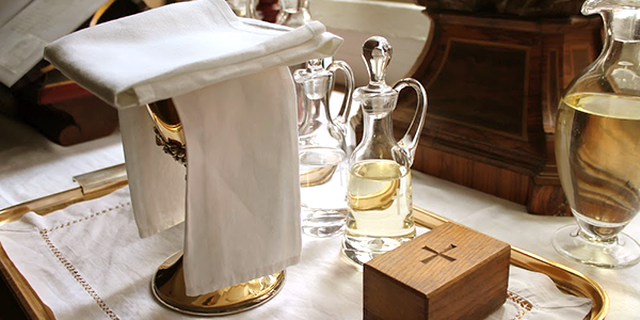 The Education sub-committee of the Ecclesiastical Law Society are organising a series of training events – entitled You Couldn't Make It Up! – around the country on the theme of good governance in parochial ministry, looking particularly at the Church Representation Rules (with the new ones coming into effect next year) the Churchwardens Measure 2001 and what it means to be a charitable trustee. This training is open to all clergy, churchwardens, and PCC Secretaries as well as diocesan training officers, archdeacons, diocesan registrars and chancellors.
Details
Date: Friday 22nd November
Time: 10:30am to 3:30pm
Venue: The Queens Foundation Birmingham, Somerset Road, Edgbaston Birmingham, B15 2QH
The training will be led by members of the ELS Education Team including:
Simon Baker, Chair of ELS Education
Norman Boakes, former Archdeacons National Executive Officer
Andrea Russell, Queen's Foundation, Birmingham
Louise Connacher, Acting Provincial Registrar, Province of York
Stuart Beake, former Archdeacon of Guildford
Stephen Borton , Ecclesiastical Manager Lee Bolton Monier-Williams
Teresa Sutton, Sussex University
A range of topics will be considered including:
Good order as a fundamental part of our vocation
The Church Representation Rules including recent changes
PCC members as charity trustees
So that our conversation is relevant to the needs of participants, each day conference will conclude with a panel review of questions and issues. You are invited to send your questions to Simon Baker indicating which conference you will be attending.
Upcoming Events
---
20 November, IN: Training

Join us for a series of five workshops in Newport, Isle of Wight, which will ... read more

21 November, IN: Training

Join us for a series of five workshops in Farlington which will explore pioneer principles ... read more

22 November, IN: Training

A series of regional day conferences looking at the challenges and importance of good governance ... read more