A Christmas Carol
---
Start date

14 Dec 2019, 7:30 p.m.

End date

14 Dec 2019, 9:30 p.m.

Location

St Mary's Church, Fratton Road, Portsmouth PO1 5PA
Portsmouth

Share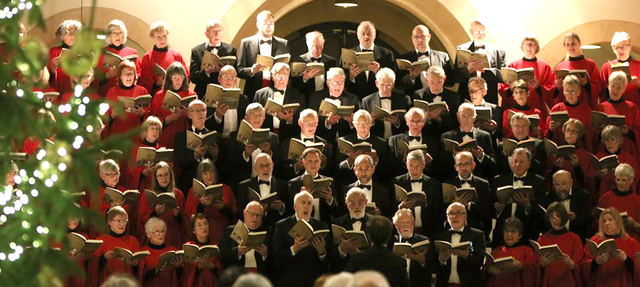 Mr Fezziwig's Christmas Party by Jonathan Rathbone, with Christmas carols for everyone.
Conductor: David Gostick
Accompanist: Ian Richardson
Mr Fezziwig is a character from the novel A Christmas Carol by Charles Dickens to provide contrast with Ebenezer Scrooge's attitude towards business ethics. Mr Fezziwig, played by Cannon Bob White, Vicar of St Mary's, is instructing a young Scrooge and his fellow apprentice Dick, to ready the premises for their annual Christmas Party. They enjoy music and dancing and when finally the joyous evening comes to a close, Scrooge is forced to reflect on his own behaviour as an employer.
Details
Date: Saturday 14th December
Time: 7:30pm to 9:30pm
Venue: St Mary's Portsea
Tickets
£15 – normal
£7.75 – students
£1.25 – under 16s
Book online, or email Portsmouth Choral Union for enquiries.
St Mary's Portsea
---
Fratton Road, Portsea, PO1 5PH
Upcoming Events
---
The Nativity Story, told by those who were there! Monologues written and performed by Kevin ... read more

A performance by Portsmouth Choral Union of Mr Fezziwig's Christmas Party, based on the character ... read more

This superb Christmas performance of Rutter's 'Magnificat' features Soloist Elinor Carter (Mezzo Soprano) accompanied by ... read more
Upcoming Events
---
Come and take a walk through a Live Nativity Christmas adventure for all the family ... read more

The Nativity Story, told by those who were there! Monologues written and performed by Kevin ... read more

A performance by Portsmouth Choral Union of Mr Fezziwig's Christmas Party, based on the character ... read more