Christmas Nativity Monologues
---
Start date

14 Dec 2019, 4 p.m.

End date

14 Dec 2019, 5 p.m.

Location

St Michael and All Angels Church, Leigh Park, Havant PO9 5BD
Havant

Share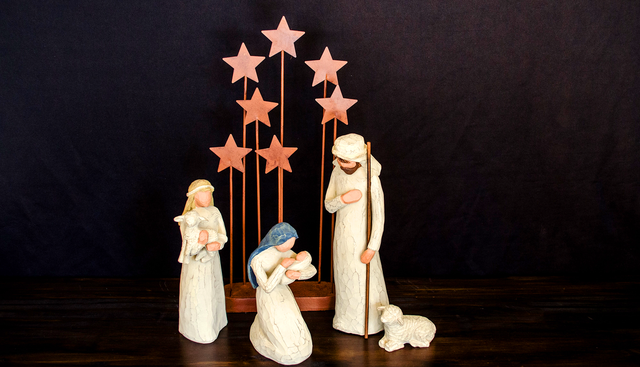 The Nativity Story, told by those who were there! Monologues written and performed by Kevin Walsh, with well-known carols for all to sing.
Details
Date: Saturday 14th December
Time: 4pm and 7:30pm
Venue: St Michael and All Angels Church, Leigh Park
Booking
Advance tickets
Adults: £7; School-age Children: £5; Families (2A&2C): £20; Families (2A&3C): £25
On the door
£10 each
Available from Jacky Chong by email or on 01243 371074. All proceeds got to Havant Passion Plays Ltd.
Upcoming Events
---
The Nativity Story, told by those who were there! Monologues written and performed by Kevin ... read more

A performance by Portsmouth Choral Union of Mr Fezziwig's Christmas Party, based on the character ... read more

This superb Christmas performance of Rutter's 'Magnificat' features Soloist Elinor Carter (Mezzo Soprano) accompanied by ... read more
Upcoming Events
---
Come and take a walk through a Live Nativity Christmas adventure for all the family ... read more

The Nativity Story, told by those who were there! Monologues written and performed by Kevin ... read more

A performance by Portsmouth Choral Union of Mr Fezziwig's Christmas Party, based on the character ... read more