JustOne: Natural Evangelism course [Portsmouth]
---
Start date

1 Feb 2020, 9:30 a.m.

End date

1 Feb 2020, 3:30 p.m.

Location

St Margaret's Community Church, Highland Road, Eastney PO4 9DD
Portsmouth

Share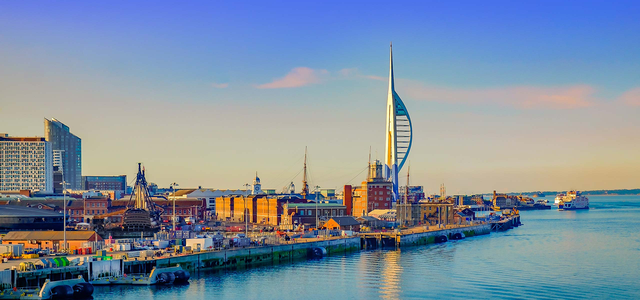 The JustOne nights at Portsmouth Guildhall, with evangelist J. John, take place on Saturday 4th and Sunday 5th April this year. The idea is that Christians bring 'Just One' other who doesn't yet know Jesus to hear J. John speak about the gospel, alongside some great music and performance. You can find out more about JustOne here.
In the build up to this some churches are running J. John's Natural Evangelism course on Saturdays in the new year to train people in evangelism. The course is being run in three different locations across the diocese geographical venues across the diocese, so please get your church to come along and learn the ways in which we can share Jesus. This is a chance for you to equip your people for evangelism and get people trained up for their witness to Christ especially if you know that it's something you struggle with as a leader yourself.
Details
Dates: Saturday 11th January and Saturday 1st February
Time: 9:30am to 3:30pm
Venue: St Margaret's Church, Eastney
Booking
It's free to take part in the course. It would be useful to book your place via email, so that the host venue has an idea of numbers coming, but you could just turn up on the day.
St Margaret's Community Church
---
Highland Road, Eastney, PO4 9DD
Upcoming Events
---
01 February, IN: Training

This is a chance for you to equip your people for evangelism and get people ... read more
Upcoming Events
---
Join us for a series of five workshops in Fareham which will explore pioneer principles ... read more

Join us for a series of five workshops in Farlington which will explore pioneer principles ... read more

01 February, IN: Training

This is a chance for you to equip your people for evangelism and get people ... read more