Fundraising Training Seminar for Parishes
---
Start date

24 Feb 2020, 7 p.m.

End date

24 Feb 2020, 8:30 p.m.

Location

St Luke's Church, Greetham Street, Southsea PO5 4LH
Portsmouth

Share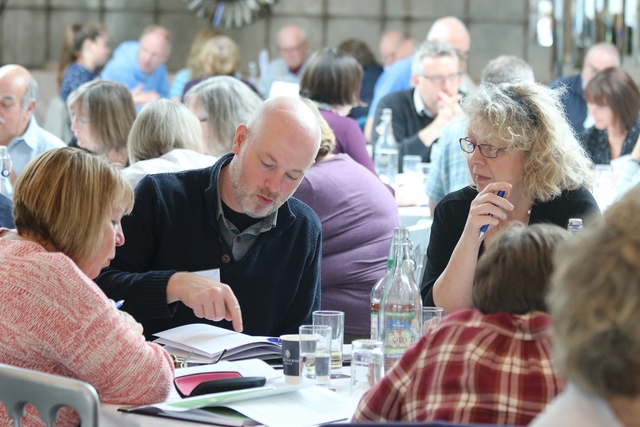 Do you need help with raising funds for your parish?
Are you thinking of undertaking a new project?
Are you interested in finding out more about applying for grants or developing an overall strategy?
David Cain and Catherine Gray, the Diocesan Buildings Officers will be delivering some training on how to fundraise for your church. The course will be an introduction to fundraising and grants as well as looking at case studies from within the Diocese.
This session will also allow parishes to come and discuss the needs of any current projects. The course relates to buildings but the fundraising tips relate to any need to raise funds.
This session is for anyone involved in fundraising in the parish. Tea and coffee will be provided.
If you are able to attend then please contact dac@portsmouth.anglican.org to book a place.
Details
Date: Monday 24th February
Time: 7pm to 8:30pm
Venue: St Luke's Church, Southsea
St Luke's, Southsea
---
Corner of Greetham Street and Isambard Brunel Rd, Southsea, PO5 4LH
Upcoming Events
---
07 March, IN: Social

Passionate about tackling social problems? Want to make a difference to communities, people's lives or ... read more

READER TRAINING: The event will give practical and theological perspectives on good liturgical practice for ... read more

This day will focus on refreshing and re-energising our existing worship and introducing new forms ... read more