HOPE Spaces Launch
---
Start date

16 Mar 2020, 7 p.m.

End date

16 Mar 2020, 9 p.m.

Location

Church of the Good Shepherd, Crookhorn Lane, Crookhorn, Waterlooville PO7 5QB
Portsmouth

Share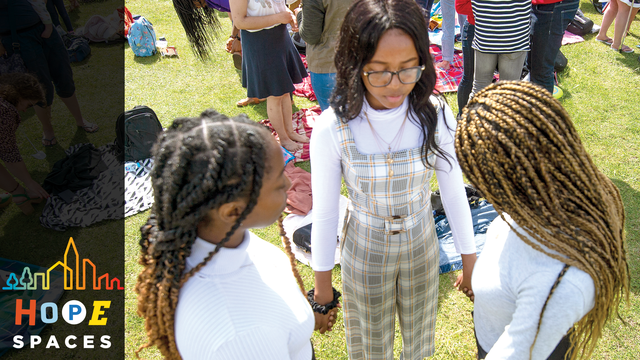 Pop-up Prayer in your community or local school
In preparation for Thy Kingdom Come, May 21st to 31st 2020
This event will be the same as the 2pm to 4pm event
All are welcome to find out more about Host Spaces, and learn from experienced diocesan practitioners Tim Watson, Bethan Fogell and Andrew Hargreaves.
We have a vision to see Hope Spaces – pop-up prayer spaces in community places – across our diocese during and after Thy Kingdom Come, giving thousands of people who don't know Jesus a chance to experience his love and hope for themselves.
Find out all about what a Host Space is, how to get one going in your community, and how to involve other churches in your area.
The launch session is running twice during the day, so choose a time that suits you. Use the form below to book your place (no charge). Please include your church and role in the message area.
Details
Date: Monday 16th March
Time: 7pm to 9pm
Venue: Church of the Good Shepherd, Crookhorn
Church of the Good Shepherd (CoGS)
---
Crookhorn Lane, Crookhorn, Waterlooville, PO7 5QB
Upcoming Events
---
2pm to 4pm. We have a vision to see Hope Spaces – pop-up prayer spaces ... read more

7pm to 9pm. We have a vision to see Hope Spaces – pop-up prayer spaces ... read more