Music for Mission and Ministry course
---
Start date

29 Sep 2020, 2 p.m.

End date

1 Oct 2020, 1:30 p.m.

Location

Whalley Abbey, Whalley, Clitheroe BB7 9SS

Share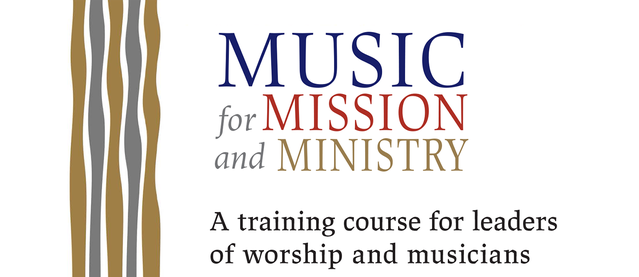 Music for Mission and Ministry is a residential training course for lay or ordained leaders of worship and musicians, exploring how to use music creatively and effectively in worship. Please note: no specific musical expertise is required. These practical courses are designed to inspire, deepen, equip and resource. They endeavour to cover the full breadth of traditions, styles and genres present in a 21st century church. They are particularly useful for those in multi-church settings where musical resources may be limited.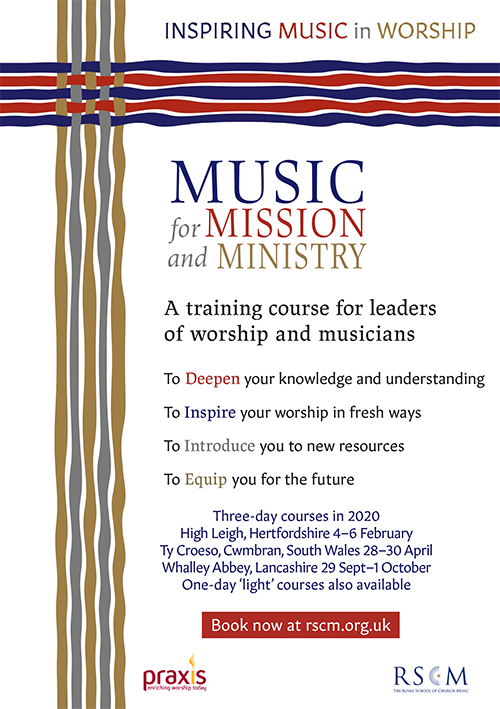 Day places are available for those who live locally at a reduced cost. This still includes lunch and an evening meal. Places are limited, so it is important to book promptly.
Each course is held in an atmosphere of prayer and worship with opportunities to worship in different styles using a varied and broad range of music. These courses are deliberately small and intimate with a balance of input and conversation with others. They can be particularly useful for curates about to move on to their first incumbency and for those in transition to a new parish or benefice.
They have been very well received with excellent feedback:
"Helen has an impressive 'can do' approach which was really helpful. She clearly understands the difficulties when there are few singers and no musicians and she has given me lots of ideas that I can try now that I am home."
"This is the best course on worship I have experienced so far."
You can find more information and further endorsements on the RSCM website and other social media.
Details
Dates: Tuesday 29th September to Thursday 1st October
Time: Starts 2pm on Tuesday, Ends 1:30pm on Thursday
Venue: Whalley Abbey, Clitheroe
Booking
All bookings are via the RSCM website.
Further information is available from Sarah King, RSCM Education Administrator, tel: 01722 424843.
Also being run in Hoddesdon in February, and Cwmbran in April.
Upcoming Events
---
12 September, IN: Training

This mission and evangelism morning will combine practical sessions on words and actions to reach ... read more

29 September, IN: Training

A residential training course for lay or ordained leaders of worship and musicians, exploring how ... read more

This event will explore the apparent paradox of novelist Philip Pullman, well-known for his atheism, ... read more
Upcoming Events
---
29 September, IN: Training

A residential training course for lay or ordained leaders of worship and musicians, exploring how ... read more
Upcoming Events
---
29 September, IN: Training

A residential training course for lay or ordained leaders of worship and musicians, exploring how ... read more