Ordination of Priests
---
Start date

2 Oct 2020, 6:30 p.m.

End date

4 Oct 2020, 5 p.m.

Location

Various Locations

Share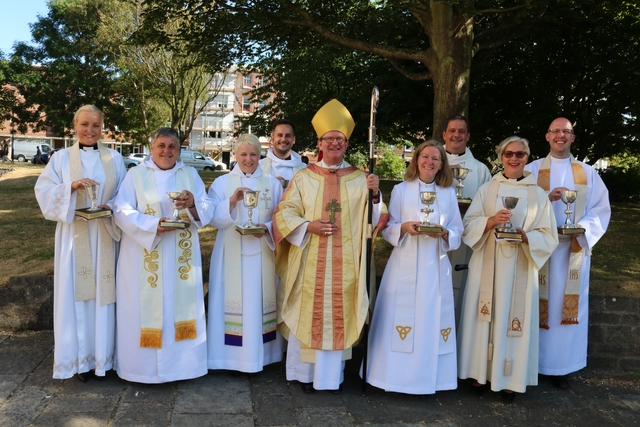 Bishop Christopher will ordain five new priests at special services across our diocese.
The five candidates have all previously been ordained as a deacon and spent at least one year serving a parish in that capacity. They are now ready to be ordained as priests, which means - among other things - they'll be able to celebrate Communion. They will continue to serve as curates in parishes throughout our diocese.
The five candidates and details of how to watch their ordination services are:
Our video below highlights how the bishop ordains priests – with many other clergy from across the diocese also laying hands on the candidate.
Upcoming Events
---
02 October, IN: Worship

Bishop Christopher will ordain five candidates as priest during special services across our diocese. They ... read more

09 October, IN: Worship

Bishop Christopher will ordain four people as deacons, as they begin serving as curates in ... read more