Ordination of Deacons
---
Start date

9 Oct 2020, 9 a.m.

End date

11 Oct 2020, 5 p.m.

Location

Various Locations

Share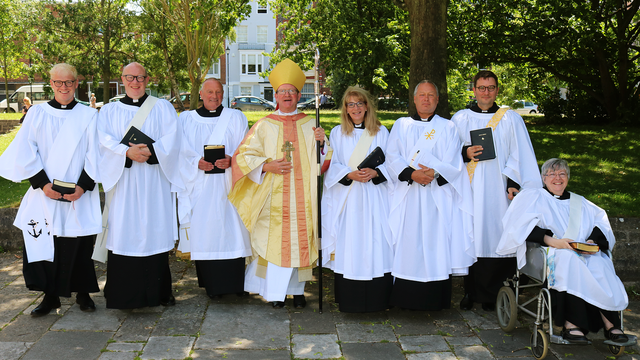 Bishop Christopher will ordain four new deacons at special services across our diocese.
The four candidates have been through their theological training and a pre-ordination retreat, and are now ready to be ordained and to use the title 'the Reverend'. They will serve as curates in parishes throughout our diocese.
The four candidates and details of how to watch their ordination services are:
Our photo above shows the ordination of deacons from last year. This group of curates will be ordained as priests in separate services.
Our video below shows how Bishop Christopher washes the feet of those to be ordained, to symbolise the attitude of serving others that a deacon is expected to embrace.
Upcoming Events
---
02 October, IN: Worship

Bishop Christopher will ordain five candidates as priest during special services across our diocese. They ... read more

09 October, IN: Worship

Bishop Christopher will ordain four people as deacons, as they begin serving as curates in ... read more