Pioneering Parishes webinars
---
Start date

27 Jan 2021, 2 p.m.

End date

24 Feb 2021, 3:30 p.m.

Location

Online

Share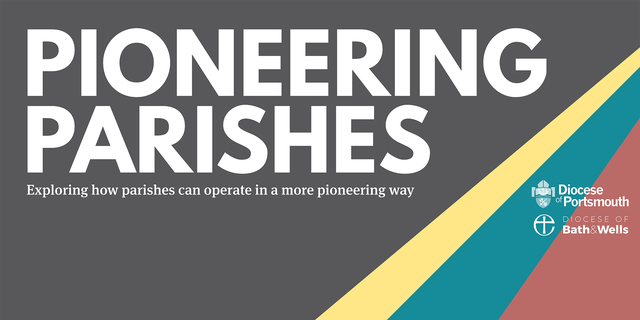 This free series of webinars will offer different models and principles which guide clergy and lay leaders in the process of developing pioneering parishes. The models will also provide a framework for helping to articulate the vision of pioneering parishes within local congregations.
The Pioneering Parishes webinar will be led Tina Hodgett and Greg Bakker.
Tina is the Evangelism & Pioneer Team Leader in Bath & Wells diocese. As an ordained pioneer in parish ministry she helped enable a traditional civic church develop its missional imagination.
Greg Bakker, Pioneer Development Officer in Portsmouth Diocese, has experience of creating space for pioneering in an urban working-class parish which was recognised in the local community as a small church with big impact.
"I loved the pioneering webinars you ran in the spring. They had a significant impact on my current ministry." Jenn, Ordinand
"I found the insights about running two different organisational models helpful in thinking about leading a church. I also found the notion of the 'pioneer advocate' helpful since I am not a pioneer myself – yet pioneering is clearly needed." Sue, Curate
Details
Dates: Wednesday 13th & 27th January, 10th & 24th February
Time: 2pm to 3:30pm
Venue: Zoom
Cost: Free
Upcoming Events
---
These webinars will offer different models and principles which guide clergy and lay leaders in ... read more

Raising Faith is a flexible, six-part resource that explores how Christian families can create strong ... read more

An exploration of the book of Revelation, via Zoom. read more