Apocalypse Now?
---
Start date

25 Feb 2021, 7:30 p.m.

End date

25 Mar 2021, 9:30 p.m.

Location

Zoom
Portsmouth

Share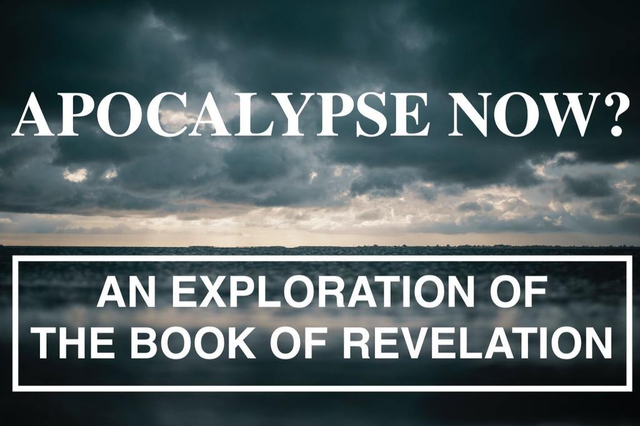 Apocalypse Now? An Exploration of the Book of Revelation
Starts Thursday 25th February, 7:30pm
The last book of the Bible is perhaps the most difficult to understand – this series of 5 evenings will give us an overview of the book, with an inspiring message for our deeply troubled times.
The series will be led by the Rev Canon Andrew Dow who retired in 2010 after 39 years in parish ministry and is well-known and much valued for his continuing teaching ministry. His heart is to open up and explain the Bible to ordinary people.
Andrew will endeavour to explain and apply this book in a way designed to inspire, comfort, and challenge us all as individuals, but also as members of the different church fellowships to which we belong.
Whilst the plan is to host all these sessions on Zoom – if government restrictions allow, we hope to host the final session (25th March) in the building, giving people the opportunity to ask questions of Andrew. If we are able to go ahead with this, you will still be able to join us through Zoom if you are not in Southsea.
Adam Tams (Vicar of St Jude's) says "I'm so delighted to welcome Andrew to preach to us on this important, and often overlooked book. Andrew, in his ministry, was both Vicar of St Paul's Leamington (where I served my curacy) and Christ Church in Clifton (where I worked before). I was often told, in both contexts, what an excellent bible teacher he was and was then fortunate enough to experience this for myself as Andrew delivered this series to us in Leamington Spa a couple of years ago. I highly, and heartily recommend this to you. Please join us!"
Please put the date in your diary now – or sign up with this link.
St Jude's Church
---
Kent Road, Southsea, PO5 3EL