Bishop's Day
---
Start date

7 Jun 2022, 10 a.m.

End date

7 Jun 2022, 4 p.m.

Location

Portsmouth Cathedral, High St, Portsmouth PO1 2HA
Portsmouth

Share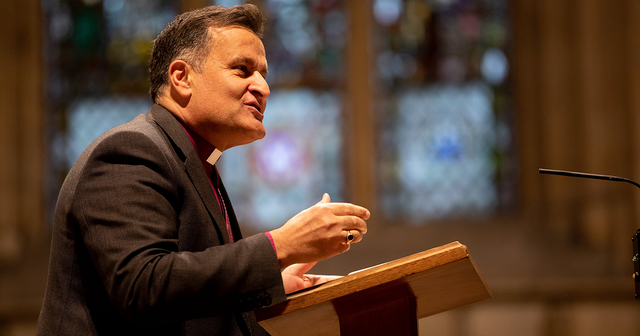 *SAVE THE DATE*
Bishop's Day at Portsmouth Cathedral, Tuesday 7th June.
Open to Licensed clergy, PTO clergy, Licensed Readers, PTO Readers, and Licensed Pioneers.
In Jesus' Name
'I am very much looking forward to meeting with you new friends, brothers and sisters in the diocese of Portsmouth. My prayer for the day is that we will be encouraged by gathering together. Do please take a moment to pray for our time together, that the Risen Lord may encounter us and build us up together in love.'
+Jonathan
Outline for the day:
From 9:30am – coffee and arrivals
10am – Eucharist in the nave
10:30am – Session 1
11:30am – Coffee break
12noon Session 2
1pm Lunch
1:30pm – Session 3
2:30pm – End
In order to support the environment, please can we ask you to bring along your own travel cup to this event. All refreshments will be provided.
Please advise us of any dietary requirements by 30th May.
Upcoming Events
---
*SAVE THE DATE* Bishop's Day at Portsmouth Cathedral, more details to follow. read more

Bishop Jonathan will lead a service at Holy Trinity Church and will formally dedicate the ... read more