A Singing Day with Philip Stopford
---
Start date

17 Sep 2022, 10 a.m.

End date

17 Sep 2022, 6 p.m.

Location

Portsmouth Cathedral, High St, Portsmouth PO1 2HA
Portsmouth

Share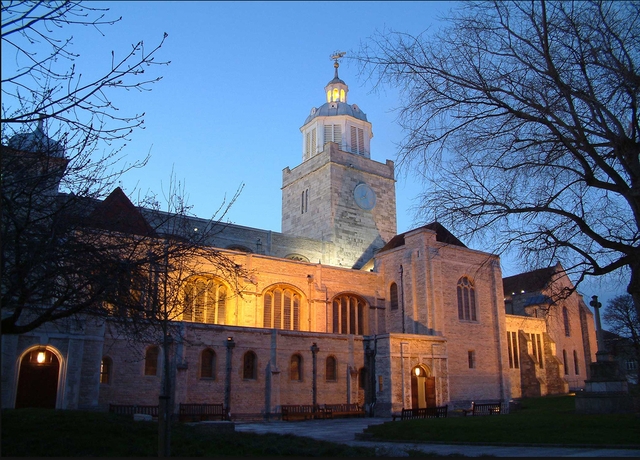 On Saturday 17th September we welcome composer and conductor, Philip Stopford to lead a singing day with us at the Cathedral. We shall perform a new work of his with full orchestra as well as a number of his most popular anthems and some wonderful music by Vaughan Williams as we mark the 150th Anniversary of his birth.
We are looking for singers and instrumentalists to join us for this day – please see the information on the attached poster as well as on the weblink.
Tickets can be purchased on Eventbrite (link below) – early birds get a reduction from £25 to £18!
LUNCH can be pre-ordered by email.
Programme
10:15am Registration & Coffee
11am Rehearsal
1pm LUNCH (1:30pm Orchestral Rehearsal)
2pm MAIN REHEARSAL
4pm Break
5pm Performance (Robed/Un-Robed)
6:15pm Depart
Upcoming Events
---
02 July, IN: Social

Armonico Consort makes a welcome return, this time accompanied by international wine expert, author and ... read more

09 July, IN: Music

Emsworth-based Renaissance Choir's "Protest" concert explores the ways in which protest against political or religious ... read more

11 July, IN: Music

Join worshipers and members of the local community as they dedicate their historic organ after ... read more