Pioneering Parishes: Starting Out
---
Start date

20 Sep 2022, 7:30 p.m.

End date

1 Nov 2022, 9:30 p.m.

Location

Online

Share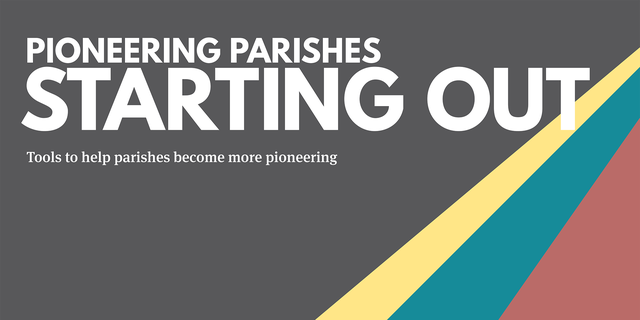 A series of four webinars over two months aimed at helping parishes start to move their energy outwards and become more pioneering.
In the webinars the course facilitators offer a series of postures, practices and tools that help the parish church to:
Gradually fall in love with those outside the church who are unconnected
Recognise the culture gap between the people who worship in the church and those who live in the locality
Better understand pioneering, and the stages a pioneer team goes through to create church 'where people are at'
Create an environment in which pioneering groups and individuals can flourish
Work out how to use available capacity in a way that most closely serves the church's values, mission and vision
Develop a mini-ecosystem of traditional and new churches
Tuesday 20 September, 4 & 18 October, & 1 November, 7:30pm to 9:30pm each session.
Led by Rev Tina Hodgett and Rev Greg Bakker.
Upcoming Events
---
*SAVE THE DATE* Bishop's Day at Portsmouth Cathedral, more details to follow. read more

RSCM Music Sunday is a fabulous opportunity not only to celebrate the role of church ... read more

17 September, IN: Worship

Composer and conductor Philip Stopford will lead a singing day at Portsmouth Cathedral. read more