Safeguarding Conference
---
Start date

20 Sep 2022, 9 a.m.

End date

20 Sep 2022, 4:30 p.m.

Location

Portsmouth Cathedral, High St, Portsmouth PO1 2HA
Portsmouth

Share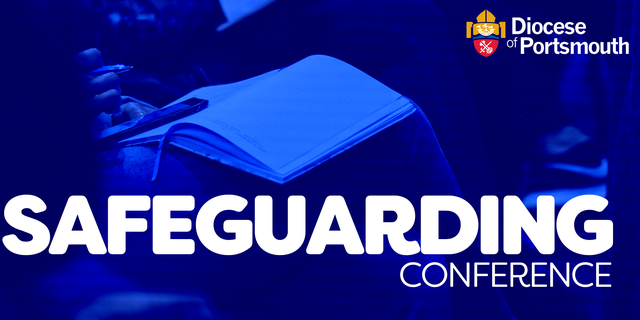 What is happening?
The Anglican Diocese of Portsmouth is holding its inaugural Safeguarding Conference at Portsmouth Cathedral this autumn. We are committed to ensuring our churches and cathedral are safe places for all and want to support all those who are involved in safeguarding as well as providing opportunities for those who wish to learn more about safeguarding matters. It will be a real celebration of all the great safeguarding work going on across our parishes.
Who is the conference aimed at?
We are opening registration to any clergy, parish safeguarding officers or any volunteers who are working with children, young people and/or vulnerable adults. We would equally encourage anyone who wants to find out more about safeguarding across our Diocese to attend.
When and where is the conference taking place?
Tuesday 20th September 2022, 9am to 4:30pm
Portsmouth Anglican Cathedral
What is on the conference agenda?
We have expert speakers from health, police and social services, as well as from Christian safeguarding charities. If you are interested in finding out more about issues such as survivor support, dementia, creating good safeguarding cultures, modern slavery, online abuse, grooming, spiritual abuse and other topical safeguarding matters, this conference is definitely for you. In addition, Bishop Jonathan will be joining us and leading a focused service with a safeguarding theme.
Is there a charge?
No. Registration for the conference is free. Please bring a mug for refreshments, to support our environmentally friendly initiatives.
Are refreshments included?
Yes. Morning coffee, afternoon tea and a light lunch will be provided for all delegates.
How do I register?
Registrations are now open – click here to visit the Eventbrite booking page. Places are limited to 100 delegates so don't delay!
Portsmouth Cathedral
---
St Thomas's Street Old Portsmouth, PO1 2HH