Carol Concert with the Salvation Army
---
Start date

4 Dec 2022, 4 p.m.

End date

4 Dec 2022, 5 p.m.

Location

St Mary's Church, Church Road, Warsash, SO31 9GF
Fareham

Share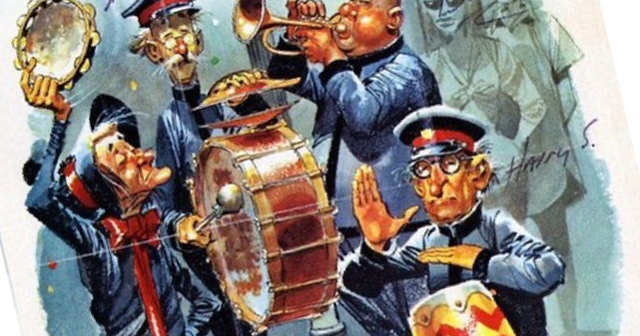 The Salvation Army concert band with the choir of Hook with Warsash Academy, with special guest the Mayor and Mayoress of Fareham.
Sunday 4th December
4pm
St Mary's Church, Warsash
Collecting hampers
The army have had 100 families referred to them as being in states of "poverty, neglect or having other issues." According to the army, these people have next to nothing and with the generosity of the people of Warsash, we can help them. They would like to give each family a. hamper of food. Please bring any donation to the church office, open weekday mornings, from the list overleaf. With the winter energy crisis and with food inflation, it is imperative that we try and help those in dire need to have some sort of a Christmas.
Tub of Chocolates e.g. Celebrations/Heroes
Box/Tin of Biscuits
Selection Box
Shortbread
Chocolate Log
Slab Cake or Fruit Cake
Matchmakers/Maltesers
Christmas Pudding
Custard
Tinned Fruit

Condensed Milk
Box of Cracker Biscuits
Cheeselets/Twiglets
Tubes of Sweets e.g. Fruit Pastels/Smarties/Jelly Tots etc
Bag of Crisps (6pkt)
Tinned Potatoes
Tinned Carrots
Tinned Peas

Tinned Green Beans/Sweetcorn
Tinned Meat (Stewed Steak or something along those lines)
Tinned Ham
2 x Tins Soup
Tinned Salmon
Jar of Coffee
Tea Bags
Rice Pudding
St Mary's Warsash
---
Church Road, Warsash, SO31 9GF
Upcoming Events
---
The Salvation Army concert band with the choir of the Hook with Warsash Academy. read more

All are invited to all to discover or rediscover the good news the Christmas season ... read more