St Matthew Passion
---
Start date

1 Apr 2023, 7:30 p.m.

End date

1 Apr 2023, 9:30 p.m.

Location

St Mary's Church, Fratton Road, Fratton, Portsmouth PO1 5PA
Portsmouth

Share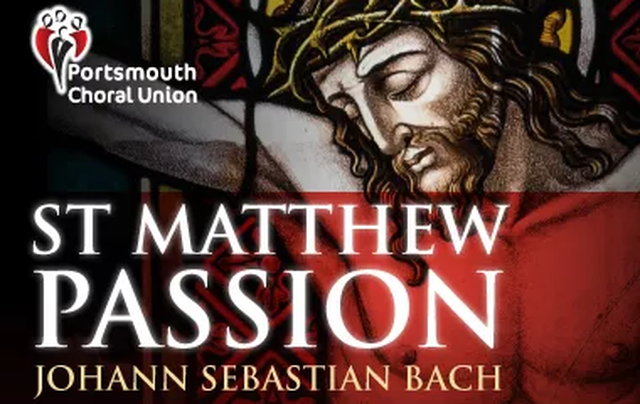 Saturday 1st April
7:30pm
St Mary's Church, Portsea
St Matthew Passion by JS Bach
with Southern Pro Musica
Conductor: David Gostick
The St Matthew Passion is a passion oratorio, which sets to music the 26th and 27th chapters of St Matthew's Gospel from the German Lutheran bible. These chapters detail the last days of Christ's life, retold here by solo voices, double orchestra and double chorus. The St Matthew Passion is one of two passion settings by Bach that survive today – the other being his earlier St John Passion.
In 1829 the composer Felix Mendelssohn discovered the music of the St Matthew Passion and decided to perform a short version of it in Berlin. It immediately became extremely popular with the public and from then on Bach has always remained recognized as one of the greatest of all composers.
Click here for details.
St Mary's, Portsea
---
Fratton Road, Portsea, PO1 5PH
Upcoming Events
---
25 March, IN: Music

This concert promises to be full of sublime, reflective music by a wide variety of ... read more

26 March, IN: Music

Spring concert performed by the. Botley Choral Society, with music by Rutter, Shearing and Coleman. read more

01 April, IN: Music

The St Matthew Passion is a passion oratorio, which sets to music the 26th and ... read more