Palm Sunday Procession
---
Start date

2 Apr 2023, 9:30 a.m.

End date

2 Apr 2023, 10 a.m.

Location

St Faith's Church, Crasswell Street, Landport, Portsea PO1 1HT
Portsmouth

Share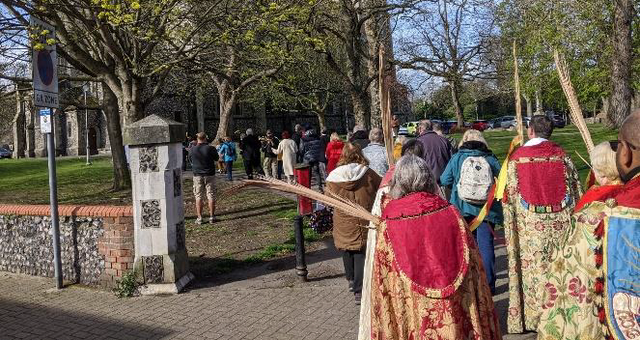 Join us in walking through the streets from St Faith's to St Mary's, or just come to your door and enjoy a procession with music and singing, as we remember the journey Jesus made to Jerusalem on the first Palm Sunday.
Followed by Parish Mass at St Mary's Church at 10am.
Receive a free palm cross and streamer.
St Faith's
---
Crasswell Street, Landport Portsea, PO1 1HT
St Mary's, Portsea
---
Fratton Road, Portsea, PO1 5PH
Upcoming Events
---
A morning of Holy Week crafts and activities. read more

01 April, IN: Music

The St Matthew Passion is a passion oratorio, which sets to music the 26th and ... read more

Join us in processing through the streets from St Faith's to St Mary's. read more