Thy Kingdom Come | Bedhampton
---
Start date

25 May 2023, 9 a.m.

End date

28 May 2023, 4 p.m.

Location

St Thomas' Church, Bidbury Lane, Bedhampton, Havant PO9 3JG & St Nicholas' Church, Belmont Grove, Bedhampton, Havant P
Havant

Share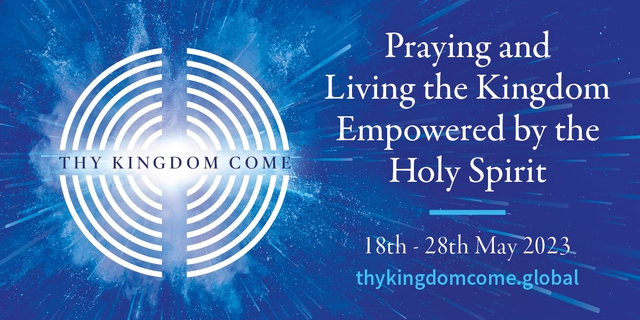 Thy Kingdom Come To Bedhampton is a coming together of those who want to cry out for our community. All are welcome to cry out to God in prayer to see his will and his love come to Bedhampton.
Between Ascension day on 18th May and Pentecost on 28th May there are sorts of opportunities. You can pray with others every day through informal prayer or led prayer. You can pray individually with our prayer stations at St Thomas' or using our prepared daily devotions, and many other ways.
You can see the upcoming TKC events on the calendar, but here are some of the options.
St Thomas
---
Bidbury Lane, Bedhampton Bedhampton Havant PO9 3JG, PO9 3JG
St Nicholas Church
---
Belmont Grove, Bedhampton Bedhampton Havant PO9 3PU, PO9 3PU