The Host Space: 'Your Story'
---
Start date

6 Oct 2023, 7 p.m.

End date

6 Oct 2023, 9 p.m.

Location

St Luke's Church, Greetham St, Portsmouth, Southsea PO5 4LH
Portsmouth

Share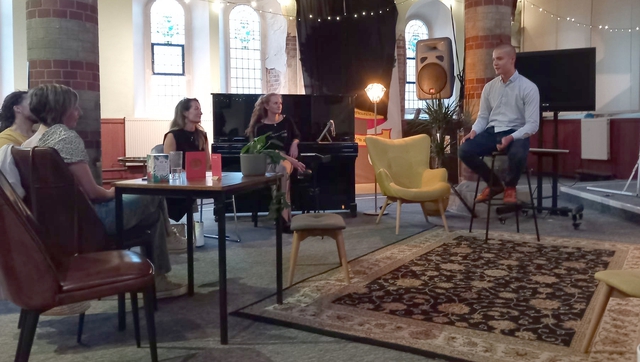 Friday 6th October
7pm
St Luke's Church, Southsea
We had such a lush time at the previous Host Space story event, that we are going to do it again. This time, you should come along too.
We have time for about 7 people to share stories over the evening, with breaks, snacks and wine in-between. Do you have a story/memory (under 10mins) that you would like to share? It could be funny, inspirational, a painful past that has informed who you are today. You choose. It could be a one minute of your most memorable meal, your favourite childhood toy, the time you went away and ended up somewhere else.
Come and share your story, or listen to others sharing theirs. Contact Abi at the Host Space if you'd like to take part.
St Luke's Southsea
---
www.stlukessouthsea.church, PO5 4LH
Upcoming Events
---
Do you have a story/memory (under 10 minutes) that you would like to share? It ... read more

This introductory course provides an opportunity to experience the practice of Christian Meditation in a ... read more