Havant Passion Play
---
Start date

30 Mar 2024, 10 a.m.

End date

30 Mar 2024, 1 p.m.

Location

Havant town centre
Havant

Share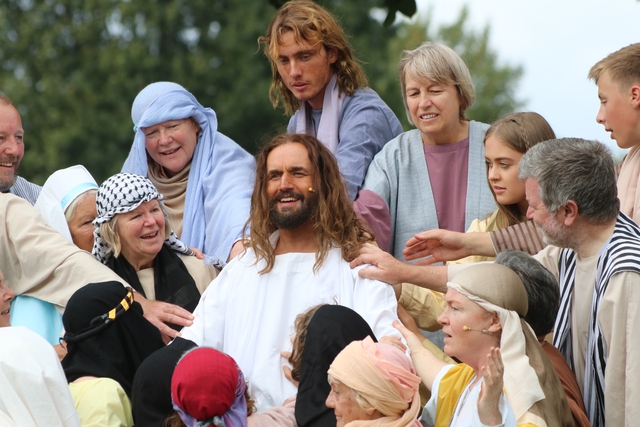 POSTPONED UNTIL EASTER 2024
Amateur actors tell the story of Jesus's life, death and resurrection in the first Havant Passion Play for four years.
This was originally due to take place in August 2023, but will now happen at Easter 2024.
More details about the show, and about how to volunteer, are available on www.havantpassionplay.org.uk.
Highlights from the previous Havant Passion Play - entitled 'Behold the Man' - which took place in summer 2019, are below:
Upcoming Events
---
The Havant Passion Play returns, with a new performance telling the story of Jesus's life, ... read more