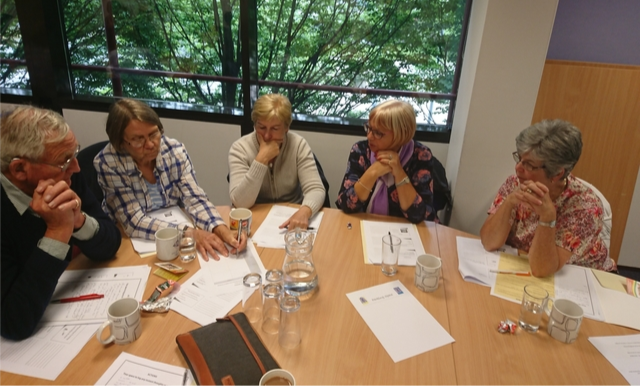 S3 Domestic Abuse
The Church of England is committed to raising awareness about domestic abuse and its impact on individuals and this training module is now a core component in the Diocese's safeguarding training programme for all clergy, readers, spiritual directors, safeguarding representatives, pastoral visitors and leaders of children and adult activities.
This module provides attendees with the knowledge and skills to enable them to identify and support victims of domestic abuse, as well as signpost them to other services for help.
Aim: To raise awareness of issues relating to domestic abuse and how the church can respond.
Details: This is a three hour course taught by suitably experienced and knowledgeable trainers from outside of the Diocese.