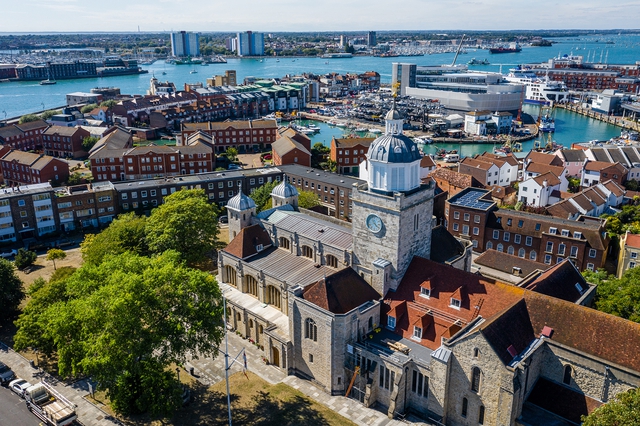 Next steps: Live | Pray | Serve
---
Vision and Purpose
In October 2020, we started our journey of transformation as a diocese, beginning with imagining what a thriving diocese might look like in five years. Our vision was to be a place where God's kingdom could thrive in every community and parish across the diocese. As part of the process of developing this we reaffirmed our purpose of growing in depth, impact, and number and developed the key elements that would be essential for achieving this vision: 'Visionary Leaders', 'Teams on a Mission', 'Communities of Kingdom Building Disciples', and 'Growth Enabling Structures'
The Need for Change
The need for radical change with the diocese has arisen out of a number of factors:
Ongoing congregational decline
An ageing congregation
A history of managing of decline
An over-reliance a on reducing number of clergy and laity
A lack of missional and financial sustainability
Current financial challenge
These have been talked about in previous sessions of Bishop's Council and Diocesan Synod and some of the detail from those sessions has been included in an appendix below.
Capacity for change
We need to increase our capacity for leading change, we are therefore proposing to widen the participation of those within the diocese to lead and support the process of change. We intend to do this by creating:
some leadership action learning sets to help think through theology, strategy, and process of our transformation journey
a group of change advocates to assist with in engaging others across the diocese
Use members from within Bishop's Council to help with PCC and Deanery consultations
Next steps
In June 2021, we proposed to take the following next steps:
Produce a clear and accessible document for all on the issues we face (financial, size, demographic, and the missional challenge). That has now been produced and you can read that here.
Hold a call to prayer for all within the diocese to continue to pray for the future of the diocese and our ongoing vision and strategy. That Day of Prayer happened on September 8.
Hold a day for clergy and laity to get together in person, to hear from one another openly and honestly. This was to allow us to discuss the need for change, the overall vision and strategy for the diocese, and to gain a shared understanding on the way forward. That happened with our Clergy and Lay Conferences on September 23.
Hold a conference in each deanery for all PCCs, leadership teams and other relevant people from parishes, encouraging us to continue to reimagine church and how we might live out our purpose in our communities. These happened in each of our deaneries in September and October 2021. You can see the presentation made to each deanery here, and the document outlining our financial challenges here.
Encourage deaneries to continue to work together on deanery plans, seeing where mission and ministry could be fruitfully done together, and encouraging collaboration between parishes.
The Isle of Wight Deanery is proposing to run a feasibility study to look at how parishes could work more effectively together. Working on a shared vision, mission statement and governance structures for a grouping. This would be led by the Area Dean for the IoW and include representatives from across the grouping.
Continue to explore the model of ministry, working with others to test how it might work or require amendment (based on evidence) in different contexts and define criteria for contexts where parishes may need to become part of a wider team and engage in a conversation with the whole diocese as to why we think teams may be appropriate in most contexts – and be clear what those criteria are.
Where pastoral reorganisation is proposed, there will need to be a clear process for engaging with those parishes individually and as a group, explaining why pastoral reorganisation will be better for those parishes than their current arrangements. Ideally, the desire to work in a team will come from those parishes themselves, after the process described above.
The November session of our Diocesan Synod will then agree the next steps to take from there.
Appendix 1: Need for change
Congregational Decline
The Strategy and Development Unit (SDU) at the national church have provided some figures based on the mission statistic returns that each of our parishes return annually. Over the last ten years approximately 65% of the churches in the diocese have experienced sustained decline. The median-sized church in the diocese has decreased in size from 65 to 50 regular attenders in the same period. This is a slow but steady decline that over time has a significant impact. Church attendance is down 45% on 30 years ago and 20% on 10 years ago. This is against the backdrop of an overall increase in our population of 14% over the past 30 years.
The average attendance per capita of the population in 2019 was 1%. In some parishes we have less than 0.5% of the local population regularly attending church.
An ageing congregation
The national analysis of our mission statistics returns noted that 40% of our congregations are over the age of 70. The SDU has also studied these statistics and noted that a 71 year old is eight times more likely to attend church than a 15 year old.
A history of managing decline
Over the past 30 years our population in the Diocese of Portsmouth has grown 14% but our church attendees have dropped by 45%. The number of clergy in the diocese has dropped 38% and yet the number of parishes and church buildings has remained broadly static.
The Diocese of Portsmouth has a total of 132 parishes. In 2020, twelve parishes (9%) paid 27% of the total parish share request. While they receive 14 stipendiary posts from the parish share system, they pay for 11 further stipendiary posts that are deployed in other parts of the diocese. The 25 stipendiary posts they fund equates to 32% of the total number of budgeted stipendiary posts in the diocese.
These 12 parishes have paid a similar proportion of parish share for at least 10 years based on available data, and anecdotally for the previous decades also. These are parishes with high average weekly attendance (AWA) numbers and social impact programmes as well as financial strength.
However, it does come at a cost. Of these 12 parishes seven of them have had their AWA numbers decline between 14-35% over the past ten years, five others have had their AWA decline between 2-6% and only one has increased their AWA, this is by 3%.
The learning information provided by the Strategic Development Unit states that while the majority of the churches in our diocese are in decline there are 15% of our churches that have experienced sustained attendance growth over the past 10 years. This is positive news, but it is evident that it is not in the parishes that currently underpin a significant portion of the parish share system. These parishes logically should be well-placed with their larger congregations to focus on growth in depth, impact and number and be significant resource churches in missional energy for other parishes in their areas and have substantial impact in their communities rather than just a financial resource.
The past management of decline in the diocese has restricted the ability of our larger potential resource churches from more active missional engagement and hence perpetuated their degeneration. This is coupled with 53% of our parishes having 50 people or less in regular attendance, 36% of our parishes have 30 people or less in regular attendance.
We need to increase the number of ordained and lay leaders in our ministry teams to support intentional growth while reducing our financial expenditure through reducing the number of stipendiary clergy in the short-term.
Over-reliance on reducing number of clergy and laity
Our diminishing number of clergy and laity, worship leaders and officers have been continually stretched further and further to maintain and fund historic ministry structures. Churches are finding it harder to find suitably experienced and knowledgeable people to fill governance roles, with many unable to elect full PCCs or fill key statutory roles: 19% of our parishes only have one churchwarden, while a further 2% have no churchwarden at all; 8% of our parishes do not have a PCC Secretary; and 2% of PCC Treasurer posts are vacant.
Lack of sustainability
Sustainability has eluded us as the rate of cutting clergy posts has been outpaced by the decline in the number of givers. This is what happens when finance becomes the driver for change and so mission is now the central driver for our vision.
Current financial challenge
Covid has had a significant impact on the finances of our parishes and diocese. The diocesan budget for 2021 has an operating deficit expected of £972k. However, over the past five months the parish share payments received have been between 1% and 2% lower than the same months in 2020. This is not sustainable going forward.
Appendix 2: Key Elements essential to enable change
As part of the visioning exercise undertaken by the diocese last year, we talked about the necessary things that we would need to put in place to achieve the vision. The four key elements that were decided upon were Visionary Leadership, Teams on a Mission, Communities of Kingdom Building Disciples and Growth Enabling Structures. Over the past few months, the senior leadership team have led four discussion groups to ascertain what each of these elements look like and what kind of things we might need to do to achieve them. Here is a summary of their findings:
Visionary Leadership
A visionary leader is someone who can share a narrative well, someone who can tell the story, move people, and take them on a journey. It is worth noting the importance in the ministry of Jesus Christ of telling stories in order to both explain and lead people on a journey to a new and better place.
A visionary leader is prepared to ask the big questions and have the conversations which help them and others to see the destination and can then describe it to others.
A visionary leader has a level of self-awareness which gives them confidence in themselves and their communities. This comes from knowing what their values are and keeping an unrelenting focus on these, constantly referring to them in all decisions and actions.
Visionary leaders know that the vision, journey, culture, and values are made real and tangible through the people in an organisation. Visionary leaders are able to work with people to identify their gifts and skills and then to free them to develop and use these to make the journey towards the vision.
Teams on a Mission
Within the church we use teams in many different ways forms and some of which are more formally recognised than others. As well as ministry teams, we have a number of governance-focussed teams, administrative and buildings teams. These teams are based in parishes, deaneries and across the whole diocese.
The things that are needed to have good teams include:
Good leadership with a clear vision and purpose
Has a shared vision and values
Each member of the teams has a clear role and responsibility
Makes use of specialism and recognises excellence in others, allowing people to focus on their strengths and preferences
Team members have high self-awareness and emotional intelligence
Foster a culture of mutual support
Feel responsible for shared output or product
Need to be equipped, enabled and empowered to fulfil their purpose
Have a culture of celebration and encouragement of each other
Play together as well as work together
Communities of Kingdom Building Disciples
Communities of kingdom building disciples, therefore, need to focus both on growth in the 'inward' depth of their discipleship, and the 'outward' impact of that discipleship in building the kingdom of God. These 'inward' and 'outward' dimensions are connected and complementary. Such communities, therefore, need to be organised so that they are:
Open to Christ's love and to the experience of his Spirit in all that they say, think and do.
Understand and practice the ways that God strengthens Christian discipleship as part of the learning community that is the Church.
Confident in applying faith in daily life, and as good citizens sharing their values with others for the common good.
Share in Christ's mission of radical inclusion to the wider world by acting and speaking in ways that support the oppressed and build the Kingdom of God.
Growth Enabling Structures
A growth enabling structure:
is based around a clearly defined purpose & goal aligned to the overall vision which drives the work and dictates the staffing, the use of resources and finances.
should exist to serve and resource the 'front line' with an ethos of seeking to say 'yes' and be enabling of those it serves.
is transparent, easily understood by those within it and those it serves.
is logical - departments and sections have the same operational and governance structure (with adaptions only if necessary for the specific nature of their work) and at every level there is an understanding that decisions and activity can impact the life of the diocese in the short, medium, and long term.
reflects the ethos and character of the mission and purpose it serves.
is effective and measures its effectiveness against the goals.
has processes and outcomes which are clearly communicated and add value
Diocesan Synod paper, July 2021
This document was presented to Diocesan Synod members in July 2021, to help provide the financial and mission context for radical change:
Latest documents
---
Prayer resources for churches to use on the Day of Prayer for our Live Pray ... Read more

Paper 4, Diocesan Synod July 2021 (updated post-synod) Read more