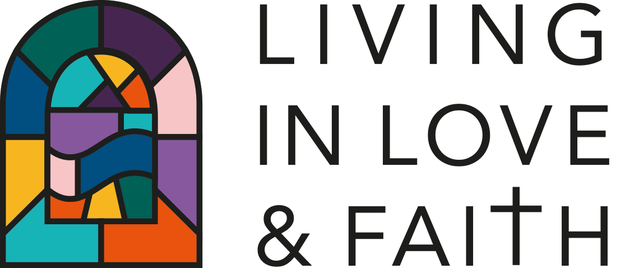 Living in Love and Faith
Along with the rest of the Church of England, the Diocese of Portsmouth is currently looking at issues relating to gender, marriage, sexuality and relationships under the heading 'Living in Love and Faith'. (LLF)
These issues are intrinsic to people's experience and sense of identity, as well as the relationships that help to sustain them. But, as a Church, we don't always agree on such issues. The national Church has recommended a series of resources that will help all of us to discuss these issues openly and honestly over the next few months. There's a library of online resources, a book, a series of videos – and a multi-session course that helps those in parishes, deaneries and dioceses to grapple with the theology and ethics involved in small, supportive groups.
The purpose of the resources is to enable the Church of England churches across the country to participate in a process of learning and praying together, as part of discerning a way forward in relation to matters of identity, sexuality, relationships and marriage. This phase of listening to the whole Church has recently been extended from January 2022 to April 2022.
Each diocese also has a Living in Love and Faith advocate, and ours is Canon Kathryn Percival from Portsmouth Cathedral. Here, she introduces our diocese to the LLF concept and invites you to take part in the ongoing dialogue:
National resources
You can make use of the national C of E resources at any time, to study these issues for yourselves. The main introduction to the Living and Love and Faith resources is here, and you can also link directly to:
Introductory video
Do also watch this video, which is the national C of E's introductory video to Living in Love and Faith:
Diocesan courses
The LLF course has been run in Portsmouth deanery, with 12 participants, and is running in Fareham deanery with 25 participants. Courses can be run in parishes and other settings. Should you need any help, please do contact Rev Canon Kathryn Percival.
Diocesan steering group
Each diocese has its own LLF advocate, who can help your church to provide an LLF course, or to explore these issues in some other way. Ours is Canon Kathryn Percival (pictured), from Portsmouth Cathedral, and you can contact her here. Pastoral support is also available for those for whom these issues may involve opening up past hurts or exploring areas of personal sensitivity.
Kathryn has also drawn together a steering group, which includes those from different traditions and experiences across the diocese. They have already participated in an LLF course together, and will facilitate or help to train facilitators for LLF courses across the diocese.