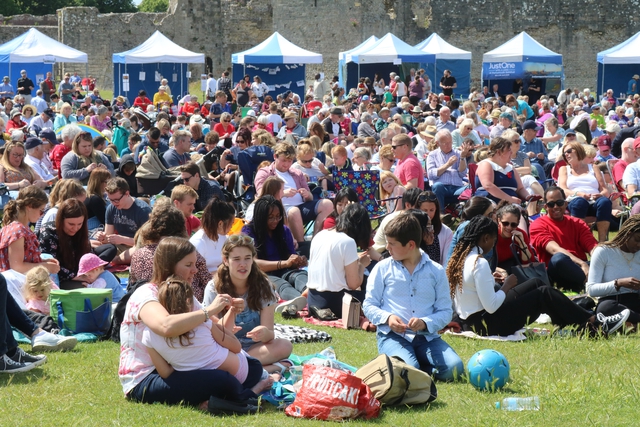 Mission and Evangelism
Christians are always being sent out to proclaim the Good News of Christ. Mission comes from the Latin word meaning 'sending out', while evangelism derives from the Greek for 'Good News'. Mission is at the heart of what we're about as the Church. It's what God called us to do, and what Jesus commissioned us to do. It's also at the heart of our diocesan vision and strategy. There are many resources and courses available form the diocesan office to help you to engage better with your community and to evangelise to your friends. The diocesan mission team can provide support and advice to enable your church to become more mission focused and engaged in evangelism.
Our diocese offers help in communications to those who don't come to your church, and help in creating a strategy to reach out more effectively to those who live in your community.
Church Growth
In Portsmouth Diocese we want to see our churches grow. This is about more than simply increasing the number of people coming to church (although it includes this). We want our churches to grow in three ways:
In number: We would like to see more people worshipping God and joining in the regular worshipping life of a church community to nourish and support their faith.
In impact: We would like to see our church communities making a greater difference in their local community through engagement with wider society and community.
In depth: We would like to see the faith we declare in church Sunday by Sunday making a difference to the lives of individual Christians through deepening discipleship.
A range of tools are available from the Mission, Discipleship and Ministry team to help you in this work, including church audit and discipleship materials.
Evangelism
Evangelism means spreading the Good News of Jesus and should be central to every Christian life.
Evangelism Resource
You can download our PDF on evangelism The Gospel - Our Message.
Talking Jesus
Talking Jesus is a six-session course from the C of E and Hope UK that will inspire you to share your faith confidently and naturally – look out for the free copy that our diocese is giving to every parish.
Did you know that recent research shows that:
67% of people who are not yet Christians know a Christian and it is a positive relationship for them?
20% of people would welcome a conversation about Jesus?
43% believe in the resurrection?
If you'd like a free copy, do contact our Mission, Discipleship and Ministry team here. For more information, click here.
Mission Team
The Mission Team for parish development exists to enable your church community to grow and develop. Members of the team include diocesan officers specialising in areas of mission, evangelism and stewardship. The Mission Team can provide a range of courses and programmes
View course list
Literature on Mission and Evangelism
Mission, evangelism and church growth are rapidly expanding areas of thought and research. Click on the link below for further information.
Renewal and Reform
Over the past decade the Church of England has embarked on a process called Renewal and Reform which seeks to make the church fit to meet the needs of the 21st century. The work has produced a number of research reports around the areas of discipleship, evangelism and church growth.
Church growth research can be found at Church Growth Research
The evangelism task group report Evangelism Report
The discipleship report Setting God's People Free