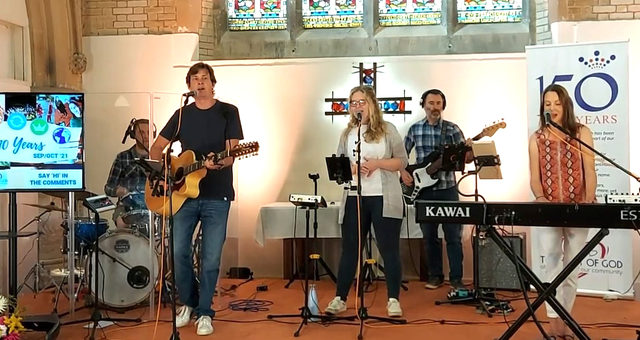 Worship and Music
Worship is a vital part of what do as Christians, and music is an important part of our worship.
In common with the rest of The Church of England, our own parish churches embrace a broad range of musical styles, resources and traditions in regular worship, from choral to charismatic, from traditional to pioneering, and from individual acts of worship to special events with thousands of people worshipping God together. This can feature instrumentalists, robed choirs, cantors, worship bands and mixtures of all. Our common aim to do our best for God and to help inspire our congregations in worship.
The Church of England's official music agency is The Royal School of Church Music. The RSCM aims to provide local and national support networks to those working as music leaders in our churches. You can access a myriad of resources and events here.
The local Organists Association (PDOA) is able to help find a deputy organist or new post holder – click here for details. You can contact the secretary here.
If you have any queries on provision of music in the diocese, the team at the cathedral may be able to help you, or put you in touch with someone who can. Email here.
If you lead or are part of a worship team that leads contemporary worship you might like to connect with 631 Worship, a network of leaders and teams from our diocese and beyond that provides support, resources and training.