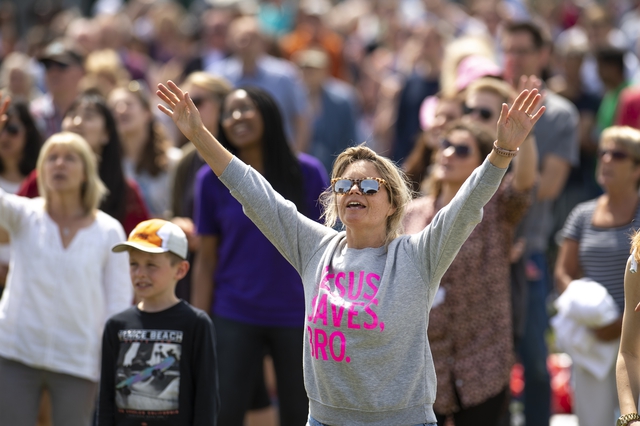 Worship and Music
Worship is a vital part of what do as Christians, and music is an important part of our worship.
Our diocese is blessed with various different types of music and worship, each of which add something to our understanding of who God is and what our response to him involves. Our churches embrace every style of worship imaginable, from choral to charismatic, from traditional to cutting-edge, and from individual acts of worship to special events with thousands of people worshipping God together.
The group that helps us to think more deeply about developing our worship is the Worship and Inspirational Liturgy Development (WILD) group, which is chaired by our cathedral precentor, Canon Jo Spreadbury. They aim to support your church's worship and liturgy through training and resources. It's drawn from every churchmanship tradition, and its members have served in churches large and small, urban and rural, traditional and modern. For details of specific training sessions in this area, please see below.
Other organisations also run helpful training courses or offer resources for ministers and worship leaders in our diocese. For details of events run by the Royal School of Church Music (RSCM) in our area, visit their website