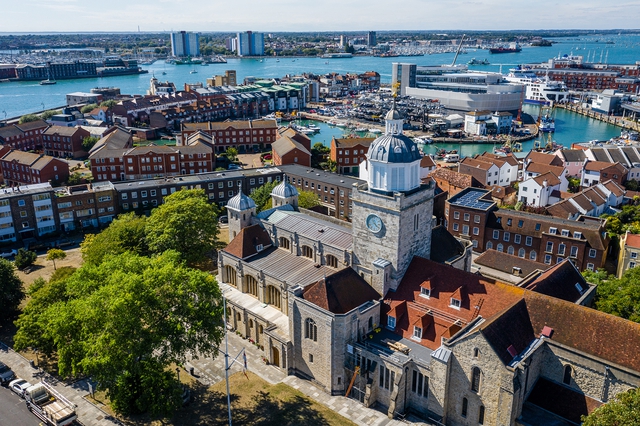 Our vision: Live | Pray | Serve
---
We originally drew up our Live | Pray | Serve vision in 2016, and it has guided our thinking ever since. As a diocesan family, we want to equip people to live as disciples of Christ; to pray, individually and together as worshipping communities; and to serve those living in our local neighbourhoods together.
As part of this process, we are seeking growth in depth of discipleship, our impact on society and the numbers of those who are becoming disciples of Christ.
Now that Bishop Jonathan has arrived in post as our new bishop, he is looking to build on what has already gone before, in terms of the work done at diocesan level to shape our priorities, and the work done in our deaneries to think about the future.
Read Bishop Jonathan's invitation for us to think and pray about our future vision together here.
Roadmap for 2022
Bishop Jonathan has invited us to look again at our diocese's vision, as we aim to move forward with confidence in Jesus and in each other. We are asked to embrace a vision of a diocese where everyone belongs, older and younger, but in which we are intentional about prioritising the emerging generation.
Therefore, he would like us to reframe our deaneries' existing plans for mission and ministry through the prism of a single strategic priority:
We deliberately prioritise our work with children, young people and young adults, to bring life-enhancing encounters with Jesus to a new generation.
This priority is set in the context of the provision of Anna Chaplaincy to support older people in every parish, benefice and cluster across the diocese.
Read the roadmap that takes us through the rest of this year, toward the consideration of diocesan-wide proposals here.
Parish stories: Live | Pray | Serve
---
Many of our parishes are already involved with initiatives that echo the thinking of our vision and strategy. We shared videos of some of those stories from our parishes during 2021. They included parishes that have increased their impact on their local communities via environmental initiatives, or serving others during the Covid pandemic; and parishes that have grown in numbers via digital worship launched during the pandemic.
You can see them again here.
Our Live | Pray | Serve prayer
Here's a prayer you may wish to use in parishes and deaneries as we take the next steps forward with our diocesan strategy:
Lord our God, You make all things new.
Inspire our lives with your spirit
Renew our prayer with your grace
Transform our service with your love.
In the renewal of our life may your kingdom flourish
and your church thrive
so that all may come to know and love you
in your Son Jesus Christ.
Amen