Our strategy: live | pray | serve
---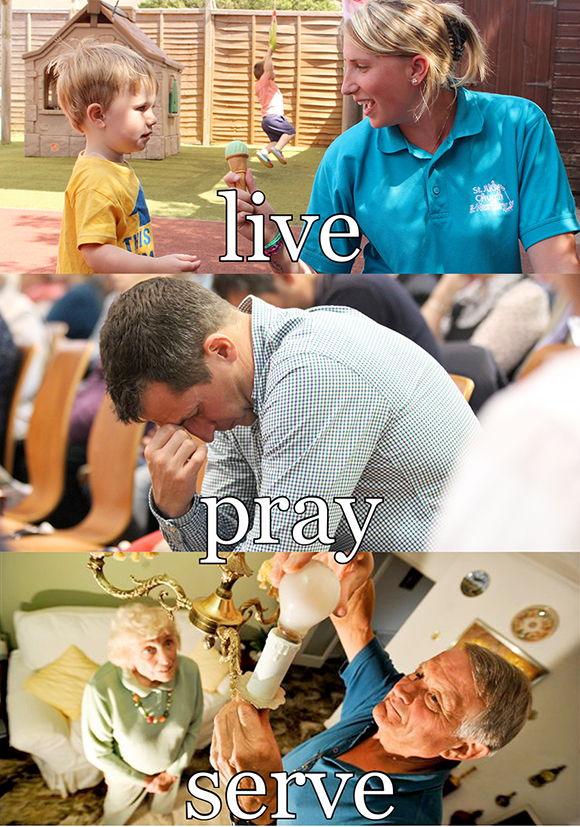 WE have a blueprint to guide our diocese in the future - and it can be summed up in just three words.
live | pray | serve will be our motto for the future, as we seek to equip people to live as disciples of Christ; to pray, individually and together as worshipping communities; and to serve our local neighbourhoods and society together.
To achieve this, we will encourage and support our parishes, chaplaincies and church schools as they aim to:
make disciples of Christ;
grow our churches;
equip people for lifelong learning; and
promote the transformation of society.
These four strands embrace all the work covered by our central diocesan teams, but engagement with individual worshippers and in local communities only happens at the frontline of parishes, chaplaincies and church schools.
To download our strategy brochure, click here

Archdeaconry Consultation Meetings will take place this autumn to discuss the development of our Live, Pray Serve implementation plans. For more information and dates click here...