Our strategy: live | pray | serve
---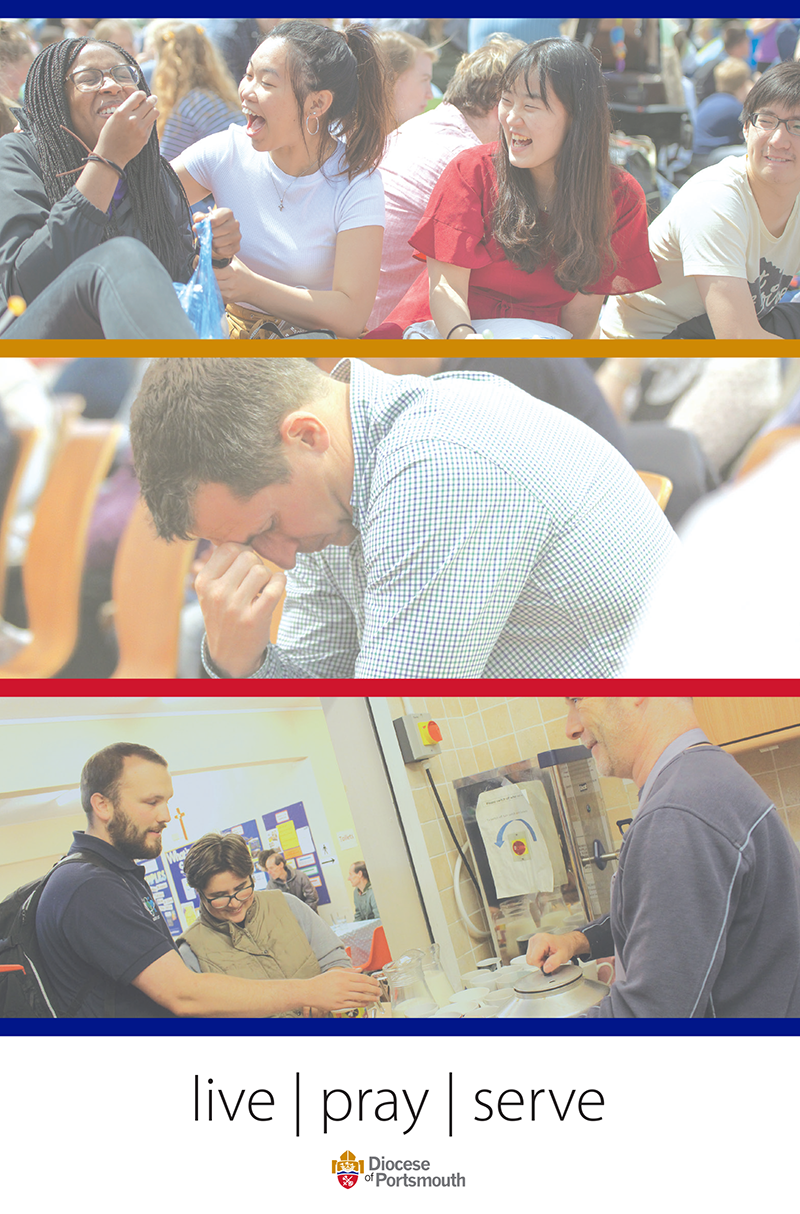 We have a blueprint to guide our diocese in the future - and it can be summed up in just three words.
live | pray | serve will be our motto for the future, as we seek to equip people to live as disciples of Christ; to pray, individually and together as worshipping communities; and to serve our local neighbourhoods and society together.
To achieve this, we will encourage and support our parishes, chaplaincies and church schools as they aim to:
make disciples of Christ;
grow our churches;
equip people for lifelong learning; and
promote the transformation of society.
These four strands embrace all the work covered by our central diocesan teams, but engagement with individual worshippers and in local communities only happens at the frontline of parishes, chaplaincies and church schools.
We want God's Church to grow in south-east Hampshire and the Isle of Wight in:
Depth: Our vision is that everyone will be able to explore and grow in fellowship and discipleship; explore their own sense of vocation and calling; and work out what good stewardship looks like in their life and the life of their parish, school and community.
Impact: Our vision is that God's love may be evident in all that we do in loving our neighbours, so that in every place, parish and community we can care for those around us.
Numbers: Our vision is for all churches and styles of church to be flourishing throughout the diocese. We want the diocese to have an increasing number of new disciples each year, and for regular attendance in church to be rising.

To download our strategy brochure, click here