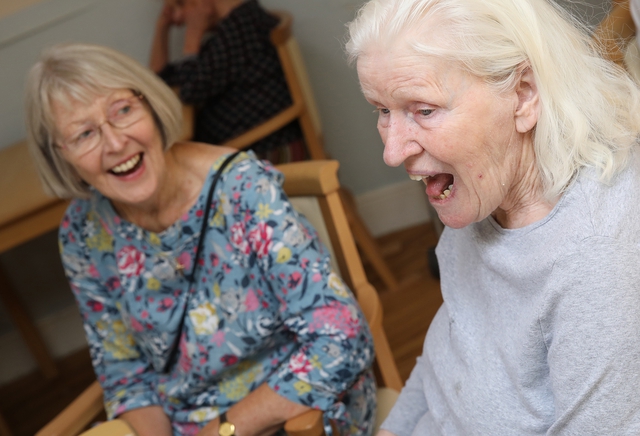 Anna Chaplaincy – FAQ
During the information sessions and other meetings the Anna Chaplaincy Strategy Group has been asked a number of questions. To support parishes and those intending to apply to become an Anna Chaplain we have put below a series of FAQs.
Can I apply directly to BRF and the National Anna Chaplaincy Team?
The short answer is no. Now the Diocese has taken out a Head Licence anyone wishing to become an Anna Chaplain has to do so through the Diocese. The Diocese has responsibility for the safer recruitment, training and development of Anna Chaplains.
What if my parish has a vacancy?
You can still apply to become an Anna Chaplain. The application would go through:
A member of clergy in your wider benefice;
The member of clergy given oversight for your parish during the vacancy; or
the lay leadership team for your parish (churchwardens)
The appointment can be made and any working agreement would be reviewed once an incumbent is in post. During a vacancy no paid post can be advertised.
How much time do I need to commit as an Anna Chaplain?
The minimum is the equivalent of 1 day a week and will depend on the needs of your parish/benefice and the working agreement that you make with your incumbent. This can be flexible. In addition there will be supervision with the leadership in your church and attendance at Diocesan and National Anna Chaplaincy events.
Do you need any qualifications to be an Anna Chaplain?
No. The position is open to clergy and Lay, male and female, paid and voluntary. All our Diocese asks that you attend the initial training and ongoing training sessions. All Anna Chaplains will require a current DBS and have attended the appropriate Safeguarding sessions. As with National BRF Anna Chaplaincy model the licence will be for five years and can be renewed.
What is the role of an Anna Friend?
Anna Friends are there to support the Anna Chaplain. Once in place the Anna Chaplain will begin to recruit their team of Anna Friends. They will be responsible for their appointment, oversight and training. Anna Friends will need to hold a current DBS and have attended the appropriate Safeguarding training.
What is the process for becoming an Anna Chaplain?
Individuals can apply to become an Anna Chaplain through the Diocesan website. They must have discerned their desire to become an Anna Chaplain with their incumbent and with the agreement of their PCC. The applications are processed and individuals are then invited to attend a selection process session. If successful, they are invited to attend the forthcoming training session. Our first training session starts in September and we are hoping to hold a second one later in the autumn or early in 2023.
What does the training involve?
Attendance at a two day face to face session or 6 two hour sessions over six weeks. All those wishing to become Anna Chaplains (lay or ordained) are required to attend.
Can a parish have more than one Anna Chaplain?
Most churches would have one but in some instances they could have more although they would have different roles. For some small parishes in a covenant relationship it may well be that you share an Anna Chaplain.
How does Anna Chaplaincy tie in with similar ministries to support older people?
As a diocese we are very clear that we do not want you to stop working with other ministry organisations that support older people. We hope that Anna Chaplaincy may enhance some of those ministries. However, it is important to note that the diocese will only financially support the training and development of Anna Chaplaincy.
Do Anna Chaplains belong on church leadership teams?
That is a decision for the parish or benefice and the leadership structure you have.
How can you introduce Anna Chaplaincy to a church that has a well led and organised pastoral care team?
Generally speaking pastoral care teams work within the church and Anna Chaplaincy as a ministry is outwards facing and very much working within the community. There is no suggestion that pastoral care teams should be replaced with Anna Chaplaincy although over time with the governance, support, training and networking it maybe that some of those involved in pastoral care may wish to become Anna Chaplains. As part of the Diocese all Anna Chaplains are DBS checked and have to attend safeguarding training prior to starting their role.
How do we communicate the Anna Chaplaincy message to younger people?
This is a wonderful opportunity to explore intergenerational work in your parish or benefice. Learning about and exploring the spiritual needs of each other is rich with opportunities. Whilst a significant number of Anna Chaplains are themselves in the third or fourth stage of life more and more younger people are coming forward to serve in through this ministry.
Are their resources to support Anna Chaplains especially when working with individuals and groups Dementia?
BRF have a significant number of book resources and other material to support Anna Chaplaincy. There are many book in working with those who have dementia. Being part of a Diocesan and National Network will also offer occasions to talk to others who encounter similar situations. As our Diocese grows the Anna Chaplaincy network we will also have training sessions on specific topics.