Chaplaincy at the University of Portsmouth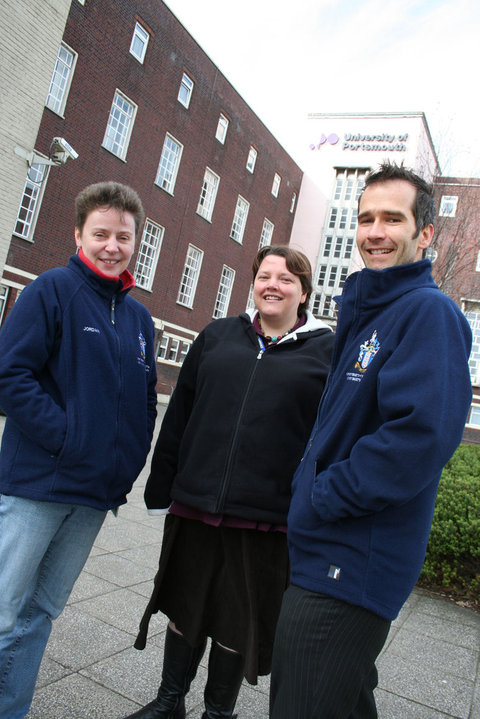 The chaplaincy team at the University of Portsmouth are there to support students and staff of all faiths and none.
The Rev Connie Sherman is the Church of England chaplain and works alongside colleagues from the Methodist and Roman Catholic Church to support 22,435 students and around 2,500 staff from more than 100 countries.
They could be asked to support a student struggling with drug addiction, immobilising debt, depression, suicidal ideation, academic concerns, asked to advise students from other faiths, or comfort a bereaved member of staff.
The chaplaincy office has a high-profile location on the ground floor of the Nuffield building. It offers free tea and coffee to students and staff throughout the day. It also offers a safe space for staff and students to relax, without the pressures that other venues around town or the university have.
Students and staff can also make use of two meeting rooms, prayer sanctuary, two Muslim prayer rooms and a main socialising space. In addition, there are large Muslim prayer rooms in a nearby building.
The Chaplains can also support staff or students in cafés, halls of residence or around the campus and city, and are part of the university's 24-hour on-call system, offering emergency pastoral support to the university out of office hours.
You can contact the university chaplaincy on 023 9284 3030 or by email chaplains@port.ac.uk
Click here to visit the university's website

Click here to visit the university's Facebook Page