Bishopsgrove
---
The Bishop's Office is based at Bishopsgrove in Fareham. The postal address is:
Bishopsgrove
26 Osborn Road
Fareham
Hants
PO16 7DQ
Tel: 01329 280247
Email: bishop@portsmouth.anglican.org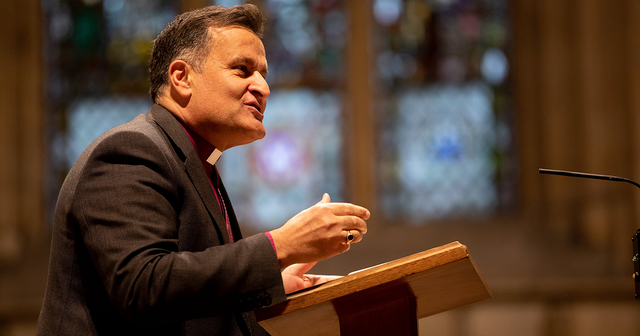 Bishop Jonathan has started work as the tenth Bishop of Portsmouth. He can be contacted via either of his staff, as below.
Executive Assistant
Bev Hughes
T: 01329 280247
E: email
Bev is in the office Monday to Thursday, 8:30am to 4:30pm, and Friday, 8:30am to 2pm.
Bishop's Site Manager
Michael Chipperfield

Personal Secretary
Rachel Houlberg
E: email
Rachel is in the office Monday to Thursday, 9 am to 3 pm, and Friday, 9 am to 2 pm.