Your donations will go to help...
This year, your donations to the Bishop's Lent Appeal will be split between the work of USPG and the Disasters Emergency Committee's appeal to help those affected by the recent earthquakes in Turkey and Syria. Read more about both of these good causes below. Scroll down to discover how you can donate digitally.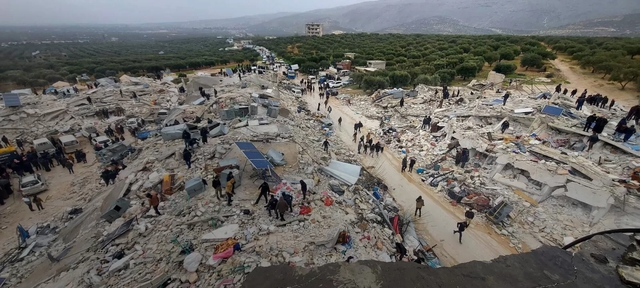 Help those affected by the earthquakes
A series of devastating earthquakes have hit southern Turkey and north-west Syria, killing over 44,000 people and injuring many more.
The first deadly earthquake struck while people were inside their homes, asleep in their beds, with no warning signs. More than 54,000 buildings, including hospitals and schools, have been destroyed or damaged. People have been left without shelter in freezing winter conditions.
DEC charities and their local partners are among the first responders providing urgent aid. Following the search and rescue operation, immediate priorities are access to healthcare, shelter for those who have lost their homes, heating in safe spaces, blankets, warm clothes, ensuring people have food and clean water. Please donate where you can.

USPG believe that today's major challenges, exacerbated by the global pandemic, cry out for words and actions that express a love and solidarity that goes beyond narrow self-interest and national boundaries.
In the face of environmental degradation, turbulent global politics, gender injustice, the forced displacement of millions of people and the harassment and killing of indigenous peoples – USPG believe the churches of the Anglican Communion are called urgently in mission to be communities of resistance and hope, witnesses to the healing power of Christ's love.
Founded in 1701, USPG has long established relationships with churches of the Anglican Communion and our priorities in mission are those of our sisters and brothers across the world serving God and their communities in a wide range of different contexts and cultures. So you are invited to journey together with them in rethinking mission, energising church and community and championing justice, which are the three strategic aims of USPG.
Click here to visit their website.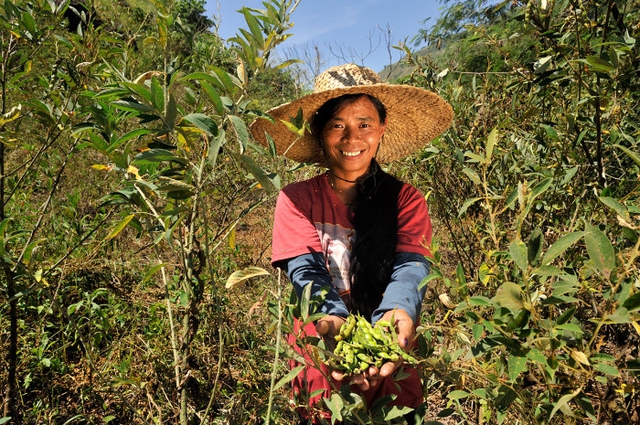 Case Studies & Stories
The Bollobhpur Hospital programme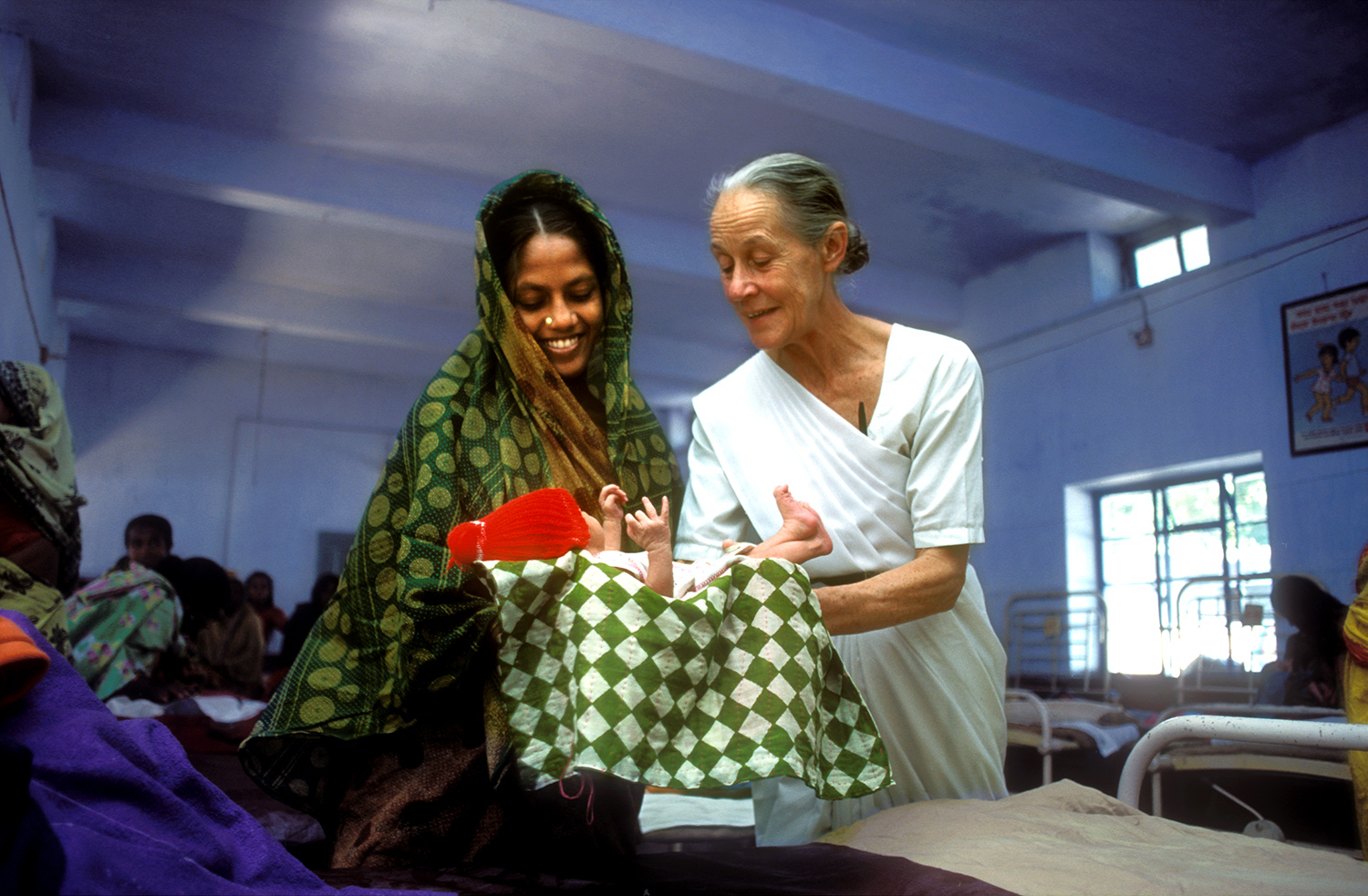 Bollobhpur Hospital is a small 65-bed village hospital situated in an undeveloped border area of Bangladesh. It caters for the health needs of people living in the heavily populated villages stretching to the border with India three miles away. Muslims, Hindus and Christians alike all use and appreciate the health care services the hospital provides.
Bollobhpur Hospital runs a three-year junior nurse/midwifery training course for women and an eighteen-month laboratory technician training course for men. It also spearheads a community health programme consisting of four outstation village clinics and a team of six community health workers who visit the villages in the areas surrounding the hospital.
The Jobarpar Community Health programme
Jobarpar is a flood-prone area in the River Ganges delta; an area with widespread unemployment, poverty and malnutrition. This programme focuses on areas in Jobarpar where government response is limited, including five villages from two union councils (Bakal & Bagdha) under the Agailjhara sub-district. There are four main strands to the community health programme: community clinics, health awareness, hygienic latrines and an eye camp for the elderly.
Through the programme's community health awareness activities, many people are learning about healthy nutrition, good personal hygiene and how to take preventive action on primary diseases. A door-to-door service supports pregnant women by bringing antenatal and postnatal care to them at their homes.
Those with diabetes have also expressed their confidence in the healthcare they receive from the programme. The availability of essential low-cost medicine has been a great help to patients with fevers, colds, asthma or diarrhoea.
Freed from my abusers: Sharada's story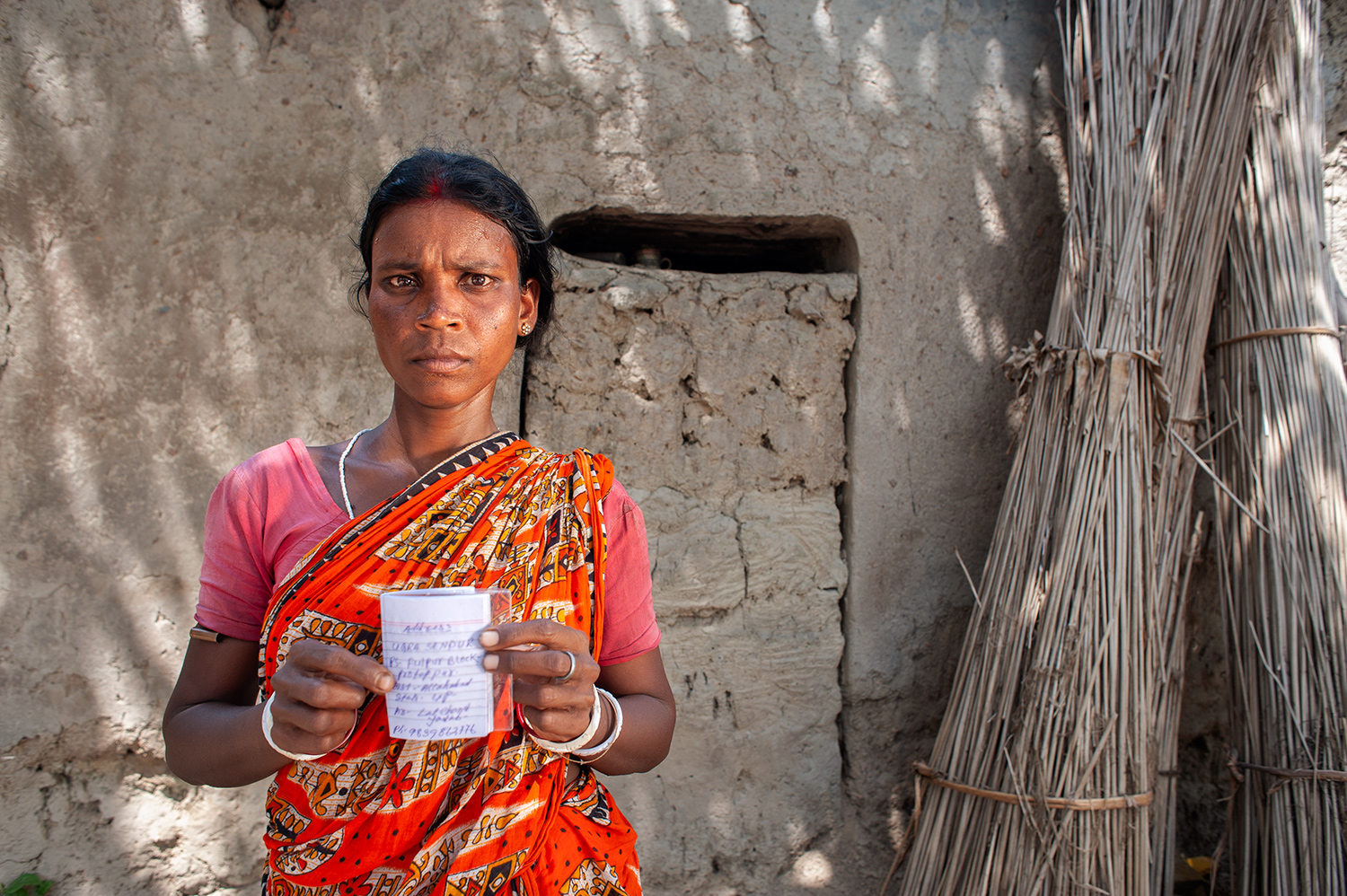 It all happened when I was 16 years old and was about to sit my secondary school examinations. My family and I didn't have much money while I was growing up. My aunt on my mother's side said she knew a way I could make quick and easy money, but I'd have to leave my studies and my home. Even though I was just 16, she knew I wanted to help financially support my family however I could. It was such a difficult decision, but I trusted my aunt. I decided to go with her. It wasn't long before I realised that I'd been tricked. I was asked to dance and sing in front of a group of men there and I instantly knew I'd been brought to a really bad place. I was desperate to leave but had no idea how I could escape.
Thankfully, back in my home village, my parents had approached the Anti Human Trafficking programme to help find me. Finally, with the help of the police and law, I was rescued.
Reunited: Aporna Sarkar's story
My name is Pabitra Chandra Sarkar. Some time ago, I went to work in Siliguri's tea plantation. When I came home, I discovered that my daughter Aporna Bala Sarkar was missing. I was in complete shock and searched for her everywhere I could think of. Nobody could help me find out where she had gone. It was devastating.
After a few days, I finally had a call from her. I was shocked when she told me that she had been taken a long way away by traffickers but had bravely managed to call me in secret. As we spoke, she was weeping out of fear. She told me that the man who had kidnapped her beat her mercilessly. As I listened, I felt so powerless to help her.
There was a landlord at the house where the man had taken my daughter. He saw my daughter's condition and was petrified as he heard her screaming and resisting as her trafficker tried to force her to leave. As soon as he had the opportunity, the landlord spoke to my daughter and was able to get my contact details. The landlord called me and asked me to come as soon as possible to rescue my daughter. The Anti Human Trafficking staff in the Diocese of Durgapur helped me lodge a police complaint, and then we left for Punjab to bring my daughter back home.
The 'End Mother-to-child Transmission of HIV and Mothers' Health' programme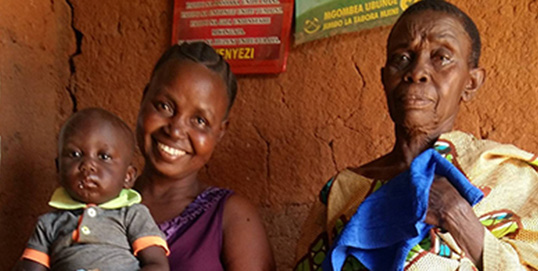 USPG has supported the Anglican Church of Tanzania (ACT) in its preventing mother-to-child HIV transmission (PMTCT) programme since it began. It is implemented in partnership with Mvumi and Muheza Mission hospitals in Central Tanganyika and Tanga dioceses. In Tanzania, the transmission of the virus from mothers to their babies during pregnancy, birth or whilst breastfeeding is by far the most common means by which children become infected. The PMTCT programme aims to help bring the number of new HIV infections among Tanzanian children down. Along with this, it is also committed to ensuring that 95% of pregnant women living with HIV are receiving lifelong HIV treatment. One side effect of the programme is that the stigma that often surrounds people with HIV is going away.
Anna's Story and the impact of your giving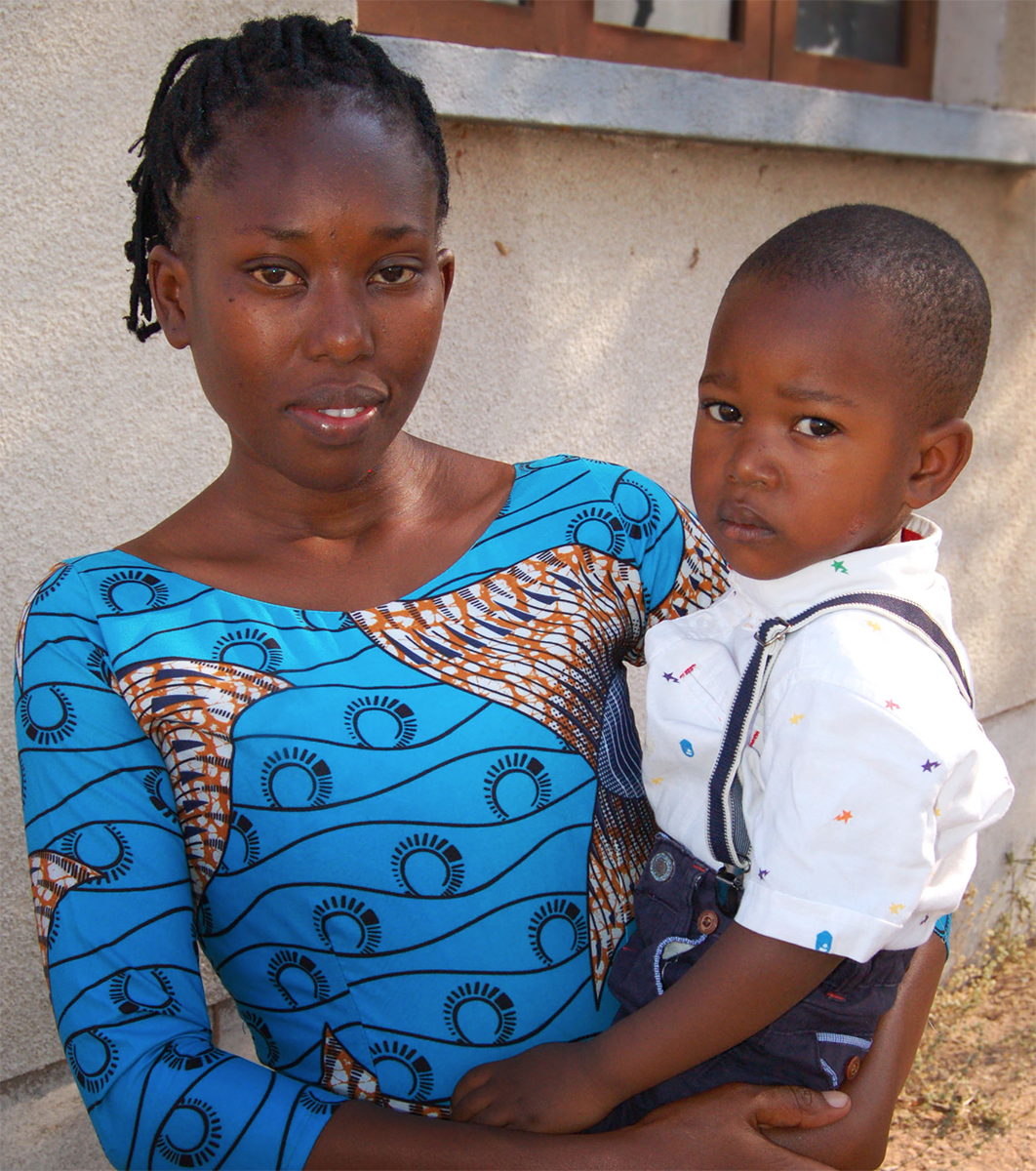 One day, Anna found out she was pregnant. She was single, scared and alone. During some routine tests, she heard the news she was most afraid of. She had tested positive for HIV. She was devastated. In her community, people who have HIV are shunned. Some people cruelly mock them about when their funerals will be. Anna's worst fear was that she would pass HIV to her baby when giving birth. Her health clinic in Tanzania can't provide life-saving treatment to every mother and her baby. But a relatively small gift from us could change this, contributing to medication to protect a baby like Anna's. They wouldn't just be free from HIV. They would be free from shame.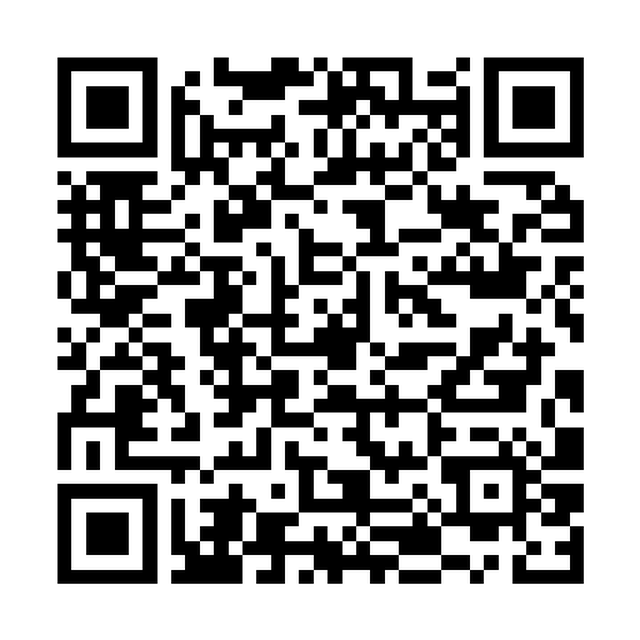 How to donate
Online
Giving to the Bishop's Lent Appeal is much easier this year than in previous years. We've created an online giving page here, where you can make donations of fixed amounts or customise your donation to however much you'd like to give. You can also use the QR code above by opening the Camera app on your smartphone and pointing it at the code – this will open up the giving page on your smartphone. Payment information is not stored on either the giving website or ours, and all transactions are handled securely.
We've created an A4 QR code poster that you can download, print off and display in relevant areas in your church to help people make quick online donations using their smartphone. Download it here.
Other ways
If you feel unable to make a donation via the online method, as described above, then the other way to make donations is via your PCC treasurer – ideally by bank transfer, although your parish's treasurer may be willing to accept donations by other means. Please indicate clearly that your donation is for the Bishop's Lent Appeal.
We'd also be grateful if you could Gift Aid your donation. If you have previously donated to this appeal and your PCC treasurer still holds that declaration, then you won't need to fill out a new one. If you need to fill out a Gift Aid declaration, you can download a form here.
At some point after Lent, your PCC treasurer will collate all the donations from your parish and make a bank transfer of the whole amount to the DBF, clearly marked as 'Bishop's Lent Appeal'. Later in the year, we can announce how much has been raised overall. Thank you!
Previous Lent appeals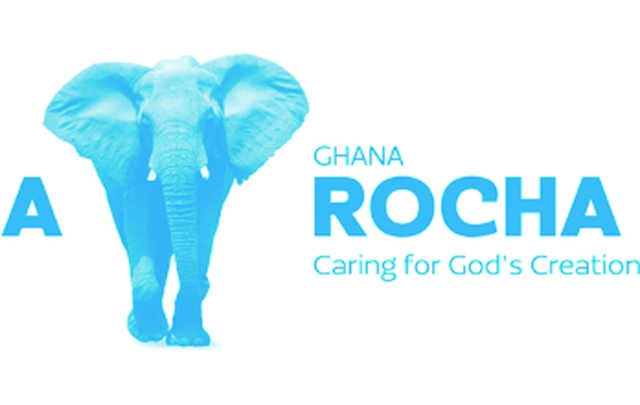 Our Lent Appeal in 2021 was able to raise over £8000 in support of the work of A Rocha in Ghana – you can read about their campaign to stop mining in the Atewa Forest area, home to many threatened and endemic species (those found nowhere else) including birds, mammals, reptiles, butterflies and amphibians, here. Bishop Jonathan received a letter of thanks from Dr Seth Appiah-Kubi, National Director of A Rocha Ghana, for the donation which you can read here.