Bishop's Lent Appeal 2021
Each year, our bishop organises a Lent Appeal to help one local and one global good cause. Worshippers from our diocese donate money and hold fundraising events to support those charities.
As in 2020, God's creation is the theme of the appeal, as we commit ourselves to care for God's world and God's people. More than £10,000 was contributed during half of Lent 2020, and we hope to increase that amount this year to support international conservation by A Rocha, including in Ghana, and local sustainability work, including at the Sustainability Centre in East Meon. Although Lent has now passed, and although Bishop Christopher has retired, you are still welcome to make contributions.
We're delighted to announce that you and your congregations can now make donations to the Bishop's Lent Appeal online – including giving with Gift Aid. This makes individual and personal gifts easier and relieves parishes and treasurers of the work of collecting the gifts and compiling tax reclaims.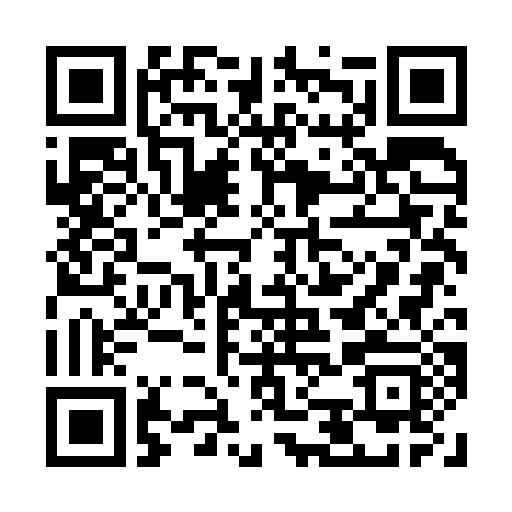 Anyone can donate here. You can also use the QR code opposite – right-click on the image to download it for use on your website, social media and any printed material.
Whatever you feel able to give, you can do so here. Thank you.

God's Creation: his world and his people
Bishop Christopher writes:
"The 2020 Lent Appeal focused on the environment and our God-given responsibility for the care and sustaining of the world, its resources and its people, which are His first, and also ours.
"Wonderfully, even when lockdown began in the middle of Lent, individual and parish gifts and donations came in total of just over £10,000. Thank you for that generosity which is, roughly, half the amount we have regularly raised for the charities we support through the annual appeal.
"There will not be a new Appeal this year but I invite you to pick up where we left off last year. The threats and challenge are just as compelling and challenging. Our diocesan commitment to move quickly towards carbon reduction and play our part in meeting the Church of England's intention to be carbon free by 2030. And this year the UK hosts in November a major international climate conference, the UN Climate Summit COP26.
"There is much to do in and beyond the church, and the Appeal looks to support small charities playing their part in our local communities.
"So please help if you can. You might want to make an individual donation, or save up the money saved by a simpler meal every Friday, or organise an online fundraising quiz or event. This year we won't be able to do the usual parish fund raising or learning, but we can still pray, learn and contribute."
Send your donations to your PCC treasurer in the first instance. He or she will collate all the donations for the Lent Appeal and send them on to diocesan officers at the appropriate time.
The charities we'll support
This year we will again support an international charity making a difference across the world, and a local charity making a difference in our neighbourhood.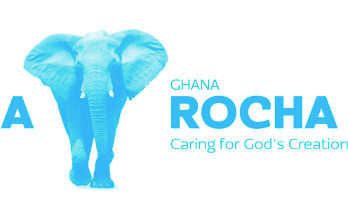 A Rocha has a special project in Ghana where Portsmouth Diocese has strong links and many friends. A Rocha is a charity with a presence in many communities internationally including our own, and churches within this diocese and across the country are agreeing to become Eco Churches (an A Rocha scheme). In countries on the hard end of climate change they are helping communities by providing environmental education, helping to restore mangroves, and protecting forests as well as empowering women to integrate into lake management projects and providing communities with resources to build resilience to climate change.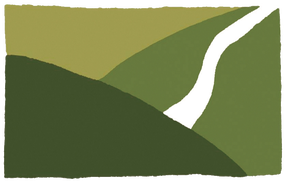 Many local charities do important work in our own area and communities. For instance, the Sustainability Centre in East Meon is an authentic model of sustainability, sharing practical solutions to inspire and enable people to become the planet protectors and change makers that God's world needs – many of your children will have attended courses with schools at the Sustainability Centre. In addition it runs adult courses on green living, including bee keeping, biomass boilers and the value of chalk downlands and becoming sustainable. It also provides an area for green camping.
There are many others too, and we welcome your suggestions of where our money can be well used to sustain and heal our environment. Please let us have your idea by emailing Rachel Houlberg.
The need is urgent
Global temperatures are rising, forest fires are raging, and selfishness is prevalent. This Lent, let's take some steps to honour God's goodness to us by helping to sustain the environment.
Thank you for your generous support and your prayers for the 2021 Lent Appeal.
How to donate
If you feel unable to make a donation via the online method, as described above, then the other way to make donations is via your PCC treasurer – ideally by bank transfer, although your parish's treasurer may be willing to accept donations by other means. Please indicate clearly that your donation is for the Bishop's Lent Appeal.
We'd also be grateful if you could Gift Aid your donation. If you have previously donated to this appeal and your PCC treasurer still holds that declaration, then you won't need to fill out a new one. If that declaration doesn't exist, feel free to fill out this form and hand it or post it to your PCC treasurer.
At some point after Lent, your PCC treasurer will collate all the donations from your parish and make a bank transfer of the whole amount to the DBF, clearly marked as 'Bishop's Lent Appeal'. Later in the year, we can announce how much has been raised overall. Thank you!