Football Chaplaincy
Being a football fan involves plenty of highs and lows for fans, players and support staff.
The Rev Andy Wilson and the Rev Jonathan Jeffery serve as chaplains to Havant and Waterlooville Football Club and Portsmouth Football Club respectively, offering pastoral and spiritual support to those of all faiths and none.
You can find out a bit more about their roles and how to contact them below:
Havant and Waterlooville Football Club
The Rev Andy Wilson, vicar of Christ Church in Widley, is chaplain for Havant and Waterlooville Football Club.
The position involves offering pastoral and spiritual support to people of all faiths and those of no faith. Andy will offer advice in a sensitive, non-judgmental way to players, staff and fellow supporters.
Andy has been a football fan since he was a child. He has supported Havant and Waterlooville since moving to the area and becoming vicar in 2007.
Andy said: "I am there to support those with a Christian faith, but I am also there to listen and offer support to anyone at the club who wants it."
GET IN TOUCH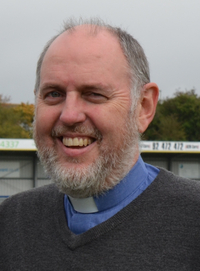 T: 023 9237 5360
E: vicar@christchurchportsdown.org
Visit the clubs website
---
Portsmouth Football Club
The Rev Jonathan Jeffery, vicar of Leigh Park and Warren Park, is chaplain to Portsmouth Football Club. He knows the joys and sorrows of following Pompey from the Wembley triumph to the disaster of administration.
Jonathan is supported in his chaplaincy role by former player Mick Mellows and encouraged by Christians throughout the club. As the largest community-owned club in Europe there is a real sense that the club belongs to its fans.
Jonathan said: "It is great to see God at work at Portsmouth Football Club, and in the lives of players and staff. I have no doubt that this sense of faith will deepen and grow."
"The role of a chaplain is not to pray for success on the field, but to act as a spiritual safety net for players, officials, employees and all involved with the club."
"Pompey means so much to so many people that it seems natural to reflect on the spiritual side of life. Just as the club 'builds bridges' in the wider community, so faith can help hold many people together. The 'Pompey Family' is a large one and it is a great privilege to serve it."
GET IN TOUCH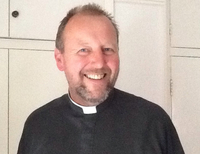 T: 023 9247 5276
E: jonathanandcarolyn@btinternet.com
Visit the clubs website