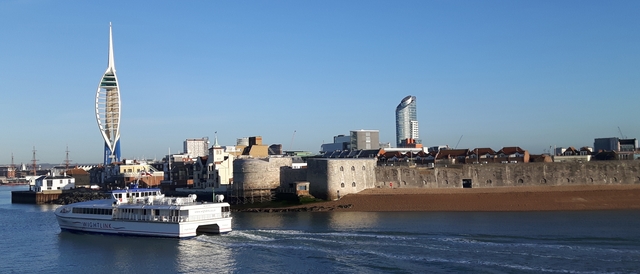 Deaneries
Our diocese consists of three Archdeaconries and seven deaneries.
For a map showing the parishes in each deanery, click on the links below:
Archdeaconry of the Meon:
Archdeaconry of Portsdown:
Archdeaconry of the Isle of Wight:
How do deaneries work
A deanery is a grouping of parishes in a relatively small geographical area. Clergy who hold the bishop's licence meet together in a deanery chapter, which allows them to support and pray for each other.
Clergy and elected lay people meet together in a deanery synod, which can consider topical issues, pass motions to be considered by the Diocesan Synod, and hear from external speakers. It is the place where the voice of the parish is first heard beyond the local PCC, and a way of parishes discussing common issues.
Parishes will normally elect lay representatives to their local deanery synods - the precise number depends on the size of their electoral roll. All the clergy in that deanery are automatically members of deanery synod. A clergy person, called the area dean, and a lay person, called the lay chair, will preside.
Live | Pray | Serve - next steps
The Covid pandemic has affected our Live | Pray | Serve strategy in ways we could never have foreseen. One of the impacts is on the role of deaneries, which will be given a larger strategic role within the diocese in the future.

You can catch up with the vision for Live | Pray | Serve here, and read about the new strategic role for our deaneries, including job descriptions for area deans and deanery lay chairs here.