Resources for Parishes and Schools
Guidance for parish churches
Liturgical and prayer resources
The national Church of England's official prayer, liturgical resources and the chance to sign a virtual condolence book can be found here.
Read the national C of E's press release about how parish churches across our nation responded here.
A number of hymns recorded by the choir and organists of St Martin-in-the-Fields are available for download on our website to be used in services where the capacity for musical or choral accompaniment might be limited. More are available from the A Church Near You resources hub (editor access required).
Children and young people
A worship resource is attached for you here to use in either a school or a church, as you talk about the death of Queen Elizabeth II with children and young people. There are notes, prayers and comments are under each slide in the Powerpoint.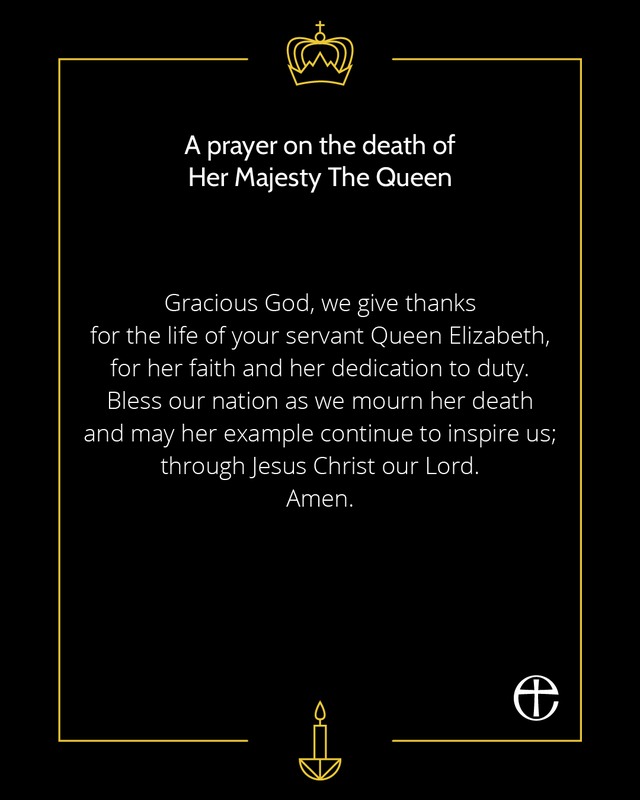 Statement from Bishop Jonathan
"Her Majesty Queen Elizabeth II served our nation with integrity, devotion and wisdom. Living faith in Jesus Christ gave her a spiritual compass in daily life and provided a source of steady inspiration for many within the Church, Nation and Commonwealth. On this day in which sadness and thanksgiving join hands, I pray with heartfelt gratitude for her life and faithful service.
"Her Majesty's death will be deeply felt by very many and perhaps especially by her family. Conscious of the widespread public attention they will receive, we pray today that the Royal Family may know the consolation of Christ's love in their loss."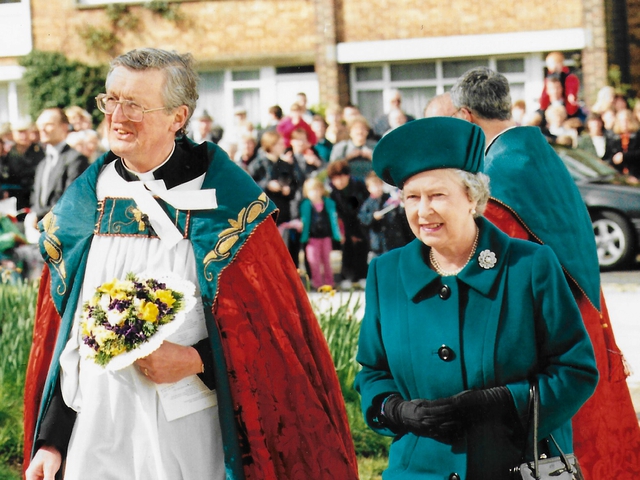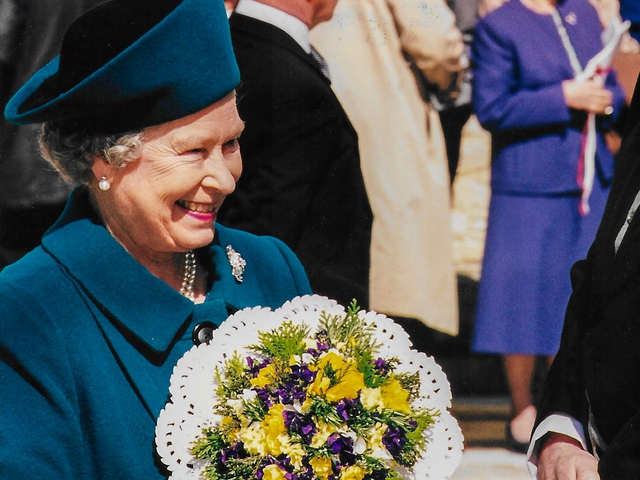 Queen Elizabeth's life and reign
Elizabeth II, born Elizabeth Alexandria Mary on April 21st, 1926, was the eldest daughter of George VI. She became Queen of the United Kingdom and other Commonwealth realms when her father died on February 6th, 1952.
Through her marriage to HRH Prince Philip she had four children – Charles, Prince of Wales; Anne, Princess Royal; Prince Andrew, Duke of York; and Prince Edward, Earl of Wessex – as well as eight grandchildren and 12 great-grandchildren.
During her reign she was advisor and confidante to 15 Prime Ministers, including Winston Churchill, made over 100 state visits all over the world, and has been the longest-serving British monarch in modern history. She became patron of more than 600 charities and organisations, and awarded for 400,000 honours.
She exemplified a life of sacrifice and service, attributing her faith in Jesus Christ, and his life and teaching, as the source and motivation for her long years of service.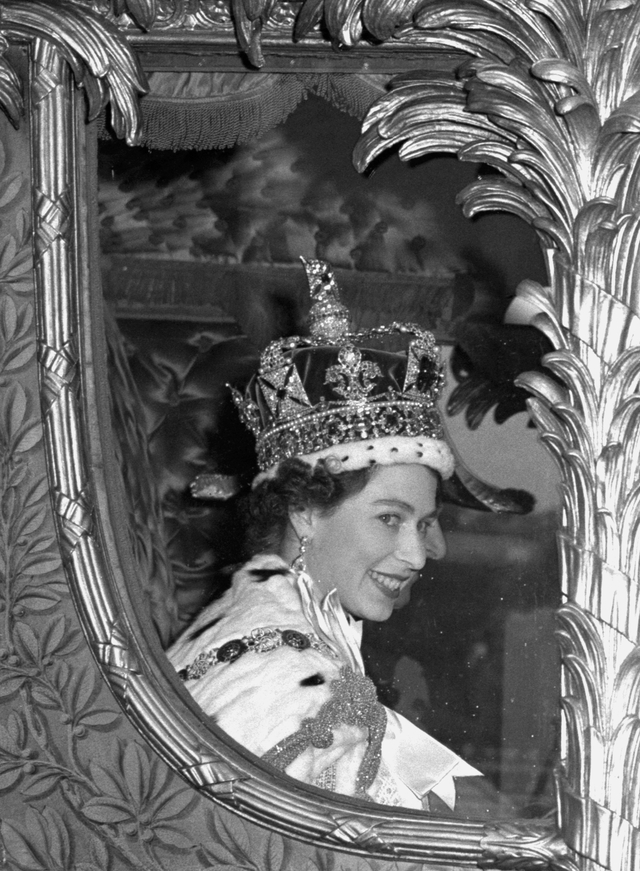 "I know just how much I rely on my faith to guide me through the good times and the bad. Each day is a new beginning. I know that the only way to live my life is to try to do what is right, to take the long view, to give of my best in all that the day brings, and to put my trust in God … I draw strength from the message of hope in the Christian gospel."
Queen Elizabeth II, Christmas 2002