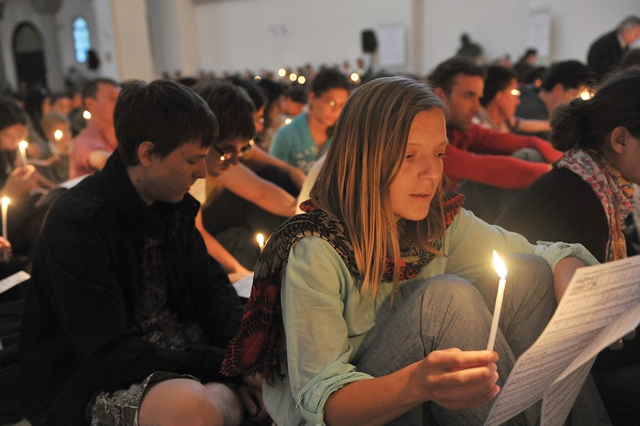 Pilgrimage to Taizé for young people
Bishop Jonathan will be leading a pilgrimage to the ecumenical Taizé Community in France from 15-23 July 2023, with places for 48 young people aged 18-30. They'll experience worship, prayer and fellowship with thousands of young people from across the world. A contribution of £100 towards the total cost of the trip, which will cover all travel, food, and accommodation while at Taizé, is required. Spending money will be required for additional food during the coach trip.
You can read more about Bishop Jonathan's experiences in Taizé, and why he's hoping to introduce a new generation to this experience below.
Anyone interested in joining this trip should contact Rachel Houlberg for more details or to book a place.
Latest News
---
13 February 2023

Bishop Jonathan is launching an annual pilgrimage for young people to the Taizé Community in ... read more
Taizé-style services
Our cathedral hosts a monthly Taizé-style service, usually the first Sunday of the month, offering an opportunity for peace and quiet, for stillness and reassurance. They meet in the Cathedral Nave to join in Taizé songs and chants and be led in prayer with a time of quiet reflection and meditation. The service usually lasts about 40 minutes. Taizé-style services do also take place in other parishes. See below for details.
Upcoming Events
---
A short candlelit service for music and reflection on Palm Sunday. read more

Taizé-style worship offers an opportunity for peace and quiet, for stillness and reassurance. read more