Coronavirus: latest updates
Churches opening for private prayer and public worship
During the lockdown, our churches have been helping vulnerable people, feeding the hungry and sharing digital worship. Now that restrictions are being eased, many of our churches are opening to allow visitors to pray privately during the week. Some are also opening on Sundays for public worship. They're following government and national Church of England guidelines (which you can read below) to help keep all visitors safe.
Church life may well be different for some time to come as we cater for those who can physically attend; those who would prefer to access digital worship from home; and those who need to remain at home but don't have easy access to prayer and worship online. You can read how some of our churches are starting to adjust here:
Latest News
---
5 July 2020

Churchgoers have expressed their delight at being able to worship inside their churches again for ... read more

17 June 2020

Churches around our diocese are opening their doors to allow individuals to pray privately. It's ... read more
Advice to parishes
The government has indicated that churches can re-open for public worship from July 4, with appropriate physical distancing and hygiene rules in place. That means that churches are permitted to do so, but some may feel unable to do so, if they cannot guarantee the safety of those who would like to worship. The government and national C of E guidelines on public worship can be found here:
Our churches are already open for limited hours to allow individuals to pray privately. Again, no church is required to open, but they have permission to do so. The national C of E guidelines for churches that would like to open have been updated again:
Churches are already open for small funerals to take place. From July 4, weddings can also take place in church with a maximum number of 30 worshippers, each practising social distancing. The national C of E guidance relating to baptism, wedding, funeral and confirmation services is here:
And the government's advice about small weddings after July 4 (issued on June 29) can be found here.
There is more information from the national C of E relating to the opening of churches as lockdown restrictions are eased here: www.churchofengland.org/coronavirus.
Vulnerable people and over 70s
The national C of E has now issued some nuanced advice about the personal risks to clergy, church workers or volunteers who are vulnerable, including those over 70, which you can read here. It suggests that individuals in these categories who would like to minister or volunteer in any capacity should discuss the risks to their own health.

The guidance from Bishop Christopher and the diocese is therefore:
Clergy or Readers who are over 70 and would like to minister should talk to their incumbent about the personal risks involved, with reference to this document. If the incumbent is supportive of their request, he or she should discuss each specific case with the Bishop, Archdeacon or Warden of Readers;
Church staff or volunteers who are over 70 and would like to help in church activities should talk to their incumbent about the personal risks involved, with reference to this document. The final decision will rest with the incumbent (or area dean, if in vacancy).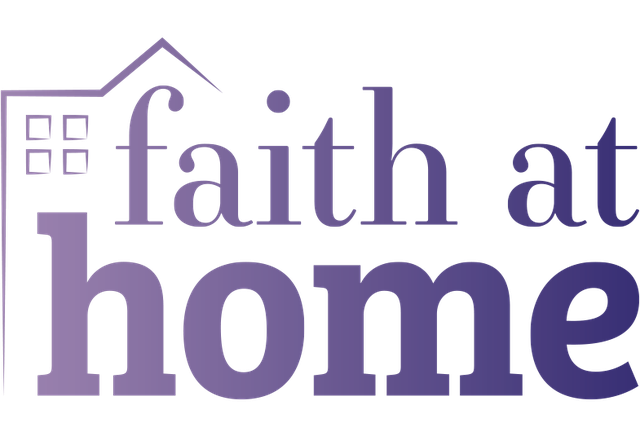 Faith at home
For the moment, our faith is being developed at home and our church services are being shared from homes. There is sadness at not being able to go into our church buildings, but there are also many resources to help us to offer discipleship and mission from our homes.
The national Church of England has just launched #FaithatHome - a programme of resources to inspire families to rebuild the lost habits of prayer and faithful reflection from home. This is especially important right now, but will also sustain our faith as we emerge from lockdown. The resources are available weekly via the Church of England's website here: www.churchofengland.org/faithathome.
Digital streaming
One of the options during the coronavirus outbreak is for clergy or ministers to offer liturgy, prayer and teaching from their own homes, as Bishop Christopher has done from Bishopsgrove (see the videos here). You can read some of our advice about recording video material and live streaming, including details of licence issues and a list of churches that are live-streaming worship here.
Church buildings
Advice has been given by the national C of E about the care and maintenance of our church buildings while they are closed for public worship. It includes information about buildings, churchyards, bells, organs, insurance and finances. You can read that advice here.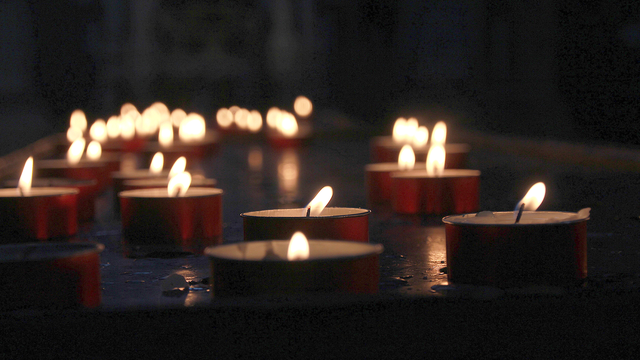 Resources to help you pray and worship at home
As you may be confined to your home, you may want to engage with some of the spiritual resources that are available online, to help adults, young people and children in your household or your congregation to continue to pray and worship. Click here to find out more.
The national Church of England has also put together some liturgy and prayers that can be used at home, which you can find here.
Many churches are currently working hard to provide ways for children, young people and families to worship while usual services and activities are suspended. We are doing our best to support churches at this time by creating resources to help children and young people pray and worship at home and by signposting to helpful resources produced by other organisations. Click here to see resources to help children and young people worship from home.
Diocesan events and diocesan offices
Diocesan events have been cancelled, or are happening digitally. Some may have been postponed until later in the year, some cancelled altogether. Do check on this list of events, as we will try to indicate – where possible – if an event might still happen either digitally or at a later date: www.portsmouth.anglican.org/events/.
Our diocesan offices, archdeacons' offices and Bishopgrove will be closed over the coming weeks. Senior staff and diocesan officers will be working from home. You can contact them by email, checking this list to discover who's who: www.portsmouth.anglican.org/contact-us/
Helping your communities
Does your church want to help those in your local community who are vulnerable or feeling isolated? We've got some advice about how best to help, depending on the part of the diocese in which you live. Click here for details.
Parish finances
You can read information about the effect of the coronavirus outbreak on stewardship, the Parish Giving Scheme, APCMs and parish share here.
Prayer about the coronavirus outbreak
You may wish to say this prayer as part of your private devotions:
Loving heavenly Father,
we pray to you in this time of distress,
as we see a world struggling to cope with the coronavirus and all the suffering it's caused.
We pray for peace and not panic.
We pray for faith and not fear.
We pray for hope in the face of despair.
We ask that you would protect those on the frontline, the doctors, nurses and paramedics who help those who are sick.
We long, Lord, to see your love surround those who are anxious, isolated or alone
and for you to help us to work together to meet their needs.
Help us all to make wise decisions and take sensible precautions so that people stay well and we get through this quickly.
Lord, look down with mercy, guard us and guide us, and heal our world.
Amen.