Coronavirus
Daily prayer, April 8: the Rev Allie Kerr
As part of our series of daily prayers, the Rev Allie Kerr, vicar of St Cuthbert's and St Aidan's, Copnor, offers us a reflection from her garden. Pause with her to pray for a moment via the video below as you start your day (for prayers from previous days, click here):
Advice to parishes
For advice to churches about how to respond to the coronavirus outbreak, please check the information below and the relevant pages on the national Church of England website here: churchofengland.org/coronavirus. Do bookmark the national C of E page and keep visiting it. The situation is developing, and new advice is being added all the time.
The latest guidelines about church closures came in a letter from the Archbishops and Bishops of the Church of England on March 24, which you can download here. Bishop Christopher has also written to all clergy, Readers and churchwardens in this diocese to amplify the importance of keeping to those guidelines. In summary:
Our church buildings are closed for public worship and private prayer;
Emergency baptisms can take place in hospital or at home, with appropriate precautions;
There can be no weddings in church buildings until further notice;
Funerals can only happen at the crematorium or the graveside. Only immediate family members can attend. More details on that are here.
Do read the Q & A section on the national C of E website here for more details, including advice about streaming worship and prayer from home, and other digital resources you can use. A reflection for mourners who cannot attend funerals because of restrictions on numbers may be particularly helpful to use, and can be downloaded here.
This national Church of England advice about coronavirus is based on guidance from Public Health England and the government recommendations about staying at home. You can see the latest NHS advice here: nhs.uk/coronavirus. You can read the government's advice about what we are permitted to do on gov.uk/coronavirus.
Door-to-door deliveries
A number of parishes have asked about the delivery of parish magazines, pew sheets, Palm crosses or Holy Week orders of service to those parishioners who may be housebound or self-isolating. The advice from the national C of E is that door-to-door deliveries do carry a risk of transmitting the virus, as the deliverer may well be touching garden gates, letterboxes and of course the items they are delivering. The scientific evidence suggests that the virus can remain on cardboard for 24 hours, meaning that letters, leaflets and envelopes will carry a similar risk. Wearing gloves may protect the volunteer deliverer, but could transmit the virus from House A to House B unless they wash the gloves between each delivery. And, of course, deliveries of such items are not classed as essential travel by the government.
There is, of course, a desire for churches to keep in touch with those who are housebound or self-isolating who do not have access to digital technology. Our advice is that pastoral support can be carried out by phone calls. If items do need to be delivered, they can be sent by the Royal Mail, as postal workers have been given training in how to deliver items more safely. It also cuts down on the number of visits to each household. This advice echoes the advice of the national C of E, which you can read under the FAQs here.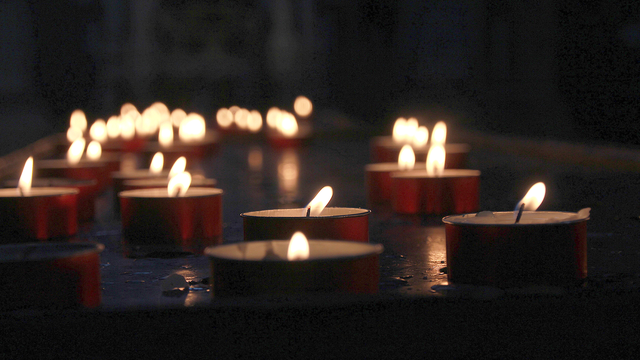 Resources to help you pray and worship at home
As you are confined to your home, you may want to engage with some of the spiritual resources that are available online, to help adults, young people and children in your household or your congregation to continue to pray and worship. Click here to find out more.
The national Church of England has also put together some liturgy and prayers that can be used at home, which you can find here.
Many churches are currently working hard to provide ways for children, young people and families to worship while usual services and activities are suspended. We are doing our best to support churches at this time by creating resources to help children and young people pray and worship at home and by signposting to helpful resources produced by other organisations. Click here to see resources to help children and young people worship from home.
Helping your communities
Does your church want to help those in your local community who are vulnerable or feeling isolated? We've got some advice about how best to help, depending on the part of the diocese in which you live. Click here for details.
Digital streaming
One of the options during the coronavirus outbreak is for clergy or ministers to offer liturgy, prayer and teaching from their own homes, as Bishop Christopher did on Mothering Sunday and Passion Sunday (see the videos here). You can read some of our advice about recording video material and live streaming, including details of licence issues and a list of churches that are live-streaming worship here.
Diocesan events and diocesan offices
Diocesan events have been cancelled. Some may have been postponed until later in the year, some cancelled altogether. Do check on this list of events, as we will try to indicate – where possible – if an event might still happen at a later date: www.portsmouth.anglican.org/events/.
Our diocesan offices, archdeacons' offices and Bishopgrove will be closed over the coming weeks. Senior staff and diocesan officers will be working from home. You can contact them by email, checking this list to discover who's who: www.portsmouth.anglican.org/contact-us/
Parish finances
You can read information about the effect of the coronavirus outbreak on stewardship, the Parish Giving Scheme, APCMs and parish share here.
Prayer about the coronavirus outbreak
You may wish to say this prayer as part of your private devotions:
Loving heavenly Father,
we pray to you in this time of distress,
as we see a world struggling to cope with the coronavirus and all the suffering it's caused.
We pray for peace and not panic.
We pray for faith and not fear.
We pray for hope in the face of despair.
We ask that you would protect those on the frontline, the doctors, nurses and paramedics who help those who are sick.
We long, Lord, to see your love surround those who are anxious, isolated or alone
and for you to help us to work together to meet their needs.
Help us all to make wise decisions and take sensible precautions so that people stay well and we get through this quickly.
Lord, look down with mercy, guard us and guide us, and heal our world.
Amen.