Coronavirus: latest updates
Easing of Covid restrictions
Legal restrictions on places of worship were removed from July 19, as part of Stage 4 of the government's roadmap. Covid restrictions have been lifted on all communal worship, private prayer, singing, church meetings and activities. There is now no legal attendance limit on weddings, baptisms, funerals or other acts of worship. Instead, the government wants each parish to assess the risks to ourselves and to others.
There are some guidelines to help your parish with these tricky decisions:
Amongst other things, the guidelines suggest:
Those with Covid symptoms or instructed by NHS test and trace to self-isolate should not attend;
You may like to reserve a specific regular act of worship, or a 'zoned' area in your church for those who would prefer to retain social distancing and the wearing of face-coverings, to reassure those who are vulnerable or anxious;
People should still wear face-coverings in crowded areas, and may choose to do so during worship to respect the safety of others;
Letting fresh air into your building via effective ventilation is still helpful;
Those who are clinically vulnerable should consider the precautions that they – and those they come into contact with – should take;
The Common Cup is no longer suspended, but there are guidelines about keeping people safe during Communion, with permission given for the president still to be the only person who receives the wine;
It is still helpful to limit the number of people touching communal objects;
Where food and drink are served, the guidance for restaurants, pubs and bars should be followed; and
Activities for children and young people no longer need to take place in 'bubbles' or with attendance limits.
As the C of E guidance says: "Church leaders are best placed to know their own communities and environments, the situations where there will be many people together who do not normally meet and the places where they will come together; to listen to the voices of vulnerable in their communities and where their fears and concerns lie."
Keep an eye on churchofengland.org/coronavirus for the latest information.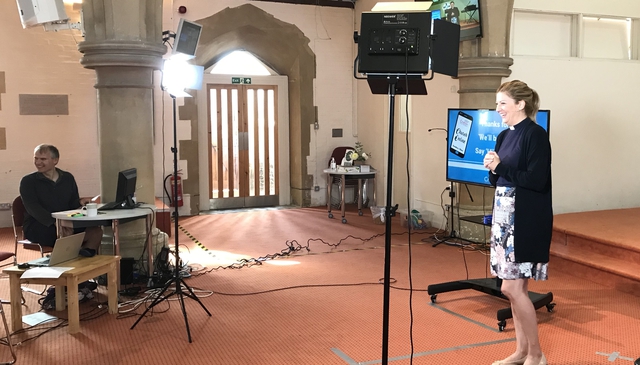 Digital worship
Our parishes are likely to want to continue to broadcast worship despite the removal of restrictions. We've put together some advice about how to do this, which you can read here.
Parish finances
You can read information about the effect of the coronavirus outbreak on stewardship, the Parish Giving Scheme, APCMs and parish share here.