Readers (Licensed Lay Ministers)
Readers, also known as Licensed Lay Ministers, are lay people, called by God, trained and licensed by the Church, to preach, teach, lead worship and assist in pastoral, evangelistic and liturgical work.
There are around 150 Readers in our Diocese working with clergy and churchgoers in communities across Hampshire and the Isle of Wight to take Christ's love out to those who do not yet know him. Only by working together can we hope to see God's kingdom realised.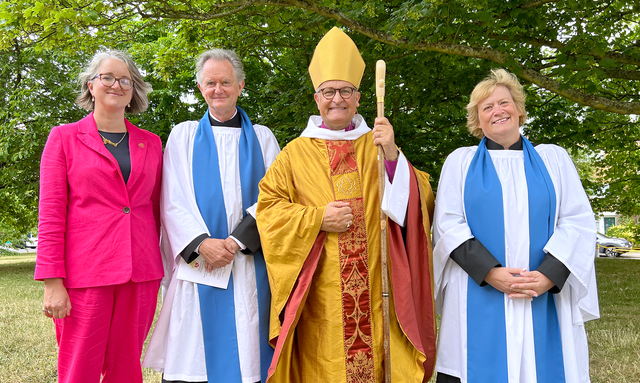 New Readers and lay ministers licensed
During 2023, three new Readers and one lay pioneer minister have been licensed by Bishop Jonathan. They are:
Vicky Evans, now serving in St Mary's, St Andrew's and St Peter's, Hayling Island
Chris Nicol, now serving in Portsmouth Cathedral;
Jane Shyvers, now serving in the West Wight Mission Community; and
Katie Moritz (lay pioneer), now serving at St Faith's, Lee-on-the-Solent.
You can read more here about the licensing service in our cathedral where three of these lay ministers were licensed.
Upcoming Events
---
08 November, IN: Training

Two Zoom seminars will take place in November to reflect on the major theological themes ... read more