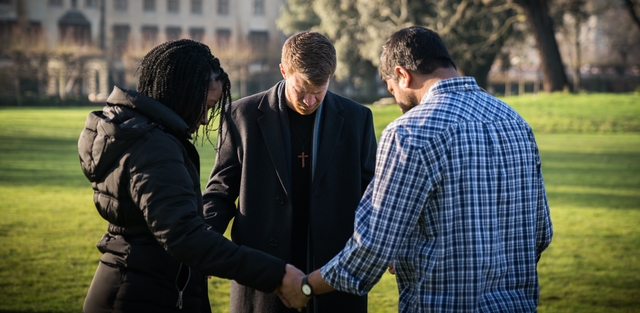 10 days of prayer
Our parishes will join in the global wave of prayer between Ascension Day and Pentecost 2019. Thy Kingdom Come is an initiative of the Archbishops of Canterbury and York to unite Christians around the world to pray throughout those 10 days. They are urging us to pray for others to know the love of Jesus. Full details and resources are on the Thy Kingdom Come website.
Let us know how your parish is planning to pray during Thy Kingdom Come (using the form at the bottom of the page) and we'll add those details onto this page.
---
Ecumenical Events
There will be a number of prayer events across the diocese hosted by churches coming together.
Upcoming Events
---
During the Thy Kingdom Come season, there'll be an ecumenical prayer meeting open to everyone, ... read more
---
Local Events
---
Resources
Check out the Thy Kingdom Come website for more videos, information, resources and ideas including:
The Archbishop of Canterbury has recorded an introductory video, which you can see below.