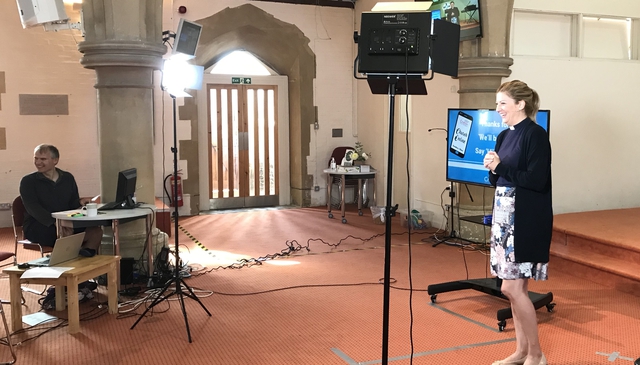 Digital worship
How to effectively share digital worship
The Covid pandemic helped us to learn very quickly about how to live-stream worship from home or church, or how to put together a pre-recorded video package to share online. Post-pandemic, the opportunity for churches to develop a 'hybrid' approach is much more attainable and sustainable, with some worshippers in the building and some watching from home.
What are the principles behind this approach, and how can we do it more effectively? Here's a quick guide:
First of all, who are you trying to reach:
those who would normally be in church, but who are watching from home and would like to see familiar people leading a familiar act of worship? or
those newcomers who might never have gone to church previously, but have stumbled across our worship online?
The former may be delighted to participate in a live-streamed Common Worship Eucharist from your church building. The latter might be more effectively engaged with an edited, pre-recorded service that might include footage of church activities and other video clips from around your parish.
The advantage of live-streaming includes the sense people have of joining in something that is happening right now, and the chance to engage with that worship as it happens. It may also be less effort to press a button saying 'go live' than to edit together a complex package of video clips that have been submitted from different individuals. For more tips about live-streaming and the licences you might need to do this, click here.
The advantage of pre-recorded footage is that it can be more polished, and precisely edited, and can include interviews or testimony from people in your congregation, plus footage of church or community activities going on that you want people to know about. You can also use short clips from this during the week, to share separately on social media.
The advantage of pre-recording material is that you can keep filming until you are happy with it. You can use a video camera, Smartphone or tablet. If you are recording the footage as a single, continuous shot (perhaps of one individual giving a testimony), there may be no need to edit that footage. However, if you are editing together footage from multiple sources, you will need software such as iMovie, Final Cut or Premiere. When you are happy with it, can you upload it to Facebook or Youtube and click a button that allows you to 'premiere' your video at a certain time in the future (eg. Sunday morning).
Here is a good example of what a service composed of footage that has been pre-recorded and edited might look like:
Engagement
When people attend our physical worship services, they will be welcomed, can join in liturgy and sung worship, can take Communion and can chat afterwards. It's great to provide similar opportunities for those who 'attend' our digital worship to also experience a welcome and to participate, rather than being merely observers. Here's some tips for engaging digital worshippers well:
ask the service leader to look into the camera to welcome people at the start and during the service (as some may join in later), as well as welcoming the physical congregation;
tell people what to expect, by offering a full order of service to download, or by flagging up in the Facebook comments what is just about to happen;
put lyrics to songs and liturgy on the screen so people can join in;
ask the service leader to look at the camera and invite those at home to stand, kneel, pray, sing or type 'Amen', as appropriate;
invite them to leave comments on the live feed, or to share it with friends;
have one person whose job it is to respond to any comments made on the live feed;
invite people to take a 'next step', whether joining a Facebook group, signing up for a weekly email or liking your church's page. Do use Facebook buttons or Youtube cards to help them to take that step.
In the video below, the Rev Annie McCabe shares the experiences they've had at St Luke's Church, Southsea, in engaging with people via digital worship: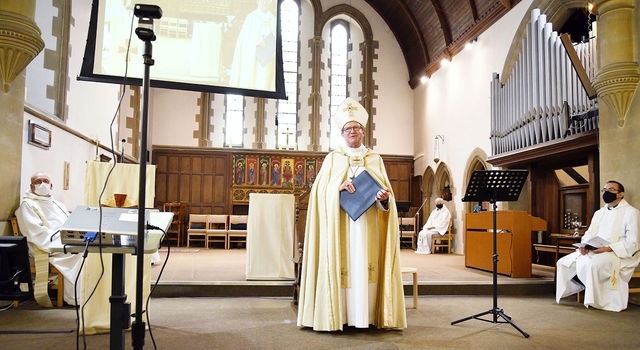 Equipment
It is entirely possible to live-stream a church service using only a mobile phone and WiFi. However, we would recommend, as a bare minimum:
Access to broadband (WiFi or a network connection)
A Smartphone or a digital camera with video capability
A tripod
A radio microphone (or a cable that can be plugged into your church's PA desk)
Recommended equipment
We've gathered a list of recommended equipment to use for live-streaming, either from our own experience or from parishes already live-streaming: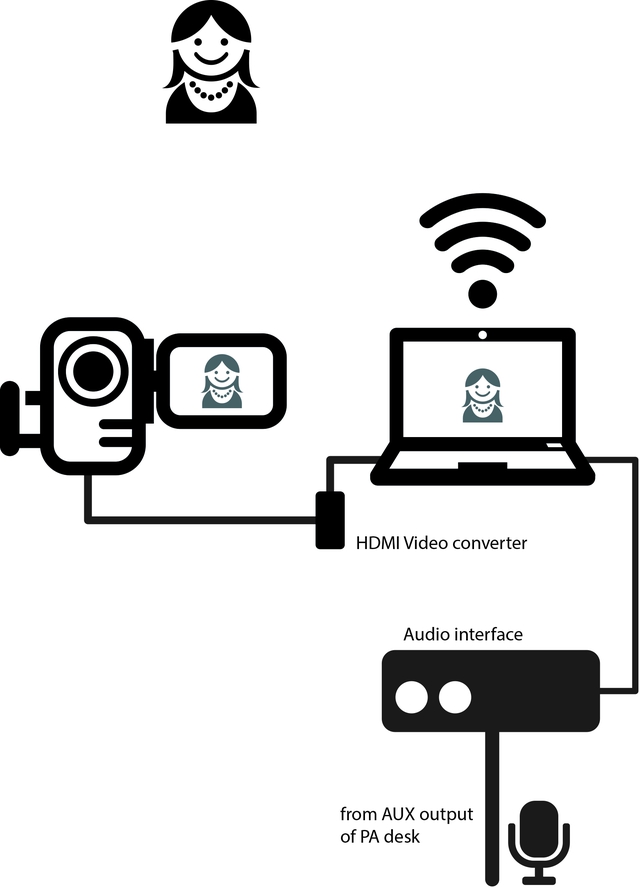 Software
There are number of ways in which you can broadcast your digital worship. They include:
Holding a Zoom meeting, which you can then live-stream via Facebook or Youtube;
Live-streaming directly via Facebook Live or Youtube;
Using dedicated software such as Open Broadcast Software (OBS);
Use a browser-based app like Restream, Be.live, Streamyard or Ecamm (for Mac).
Pre-recording one or more elements of worship and editing them together, using software such as iMovie (Mac), Final Cut Pro (Mac) or Adobe Premiere (Mac/Windows). Other software we've been recommended: DaVinci Resolve (Mac/Windows), MovieZilla (Windows).
For more information about live-streaming, including information about they licenses you may need, click here. For a beginners guide from the national C of E, click here.