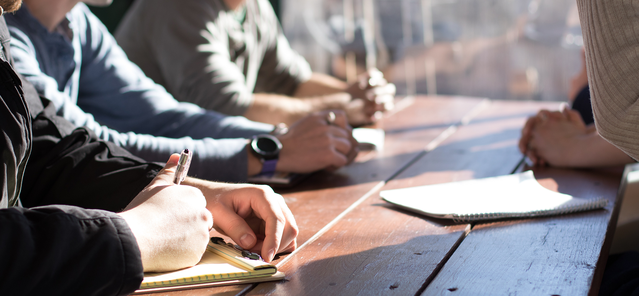 Parish finances during coronavirus outbreak
Stewardship
With the disruption to the normal pattern of life, our churches will clearly miss the fellowship that regular worship brings, as we look for new ways to be the Church. In many cases, they will also miss the financial income that the regular weekly pattern of activities brings, whether that is congregational giving via cash or the envelope scheme, or the essential income from hall bookings for community activities.
Those churches where a significant proportion of giving comes via standing orders, or via the Parish Giving Scheme, should be better placed in terms of the continuity of income. However, there may be instances where such giving may be reduced as a result of financial hardship by the giver.
Our colleagues at the Church of England Giving Network have put together some helpful advice, which is published on the Parish Resources Website. Click here to view the page. This will be constantly kept under review and updated as things develop.
It is important at this time to keep in touch with regular givers. Their gifts will still be important to maintain the life of the Church once things return to normal. For more information and advice, do contact our stewardship adviser Chris Parker on 023 9289 9669 (which will divert to his home number) or via chris.parker@portsmouth.anglican.org.
Gift Aid Small Donations scheme update
We have had several queries about the Gift Aid Small Donations Scheme (GASDS), and our churches have not been alone in raising these questions. HMRC officials have responded to an enquiry from the Charity Tax Group on GASDS, and you can read their response here:
"In respect of GASDS, guidance on the eligibility for donations for inclusion in this scheme is clear in stating that claims can only be made on cash donations of £30 or less; and contactless card donations of £30 or less collected on or after 6 April 2019. The decision over what constitutes an eligible donation is one for the church/charity to make for themselves, rather than for HMRC, but the conditions for something to be considered a 'small donation' are clearly set out in legislation. Where it is the case, for example, of separate donations being given in a single envelope, then if the church/charity official is happy these are clearly separate 'small donations' (and clearly stated as such) then they will be eligible for GASDS, as is the case where separate envelopes are used."
This is a welcome and pragmatic clarification from HMRC officials, recognising the practical difficulties caused by COVID-19. If, for example, a church member puts £200 cash in an envelope and marks it as 10 weeks of £20 weekly donations for the occasions where they have not been able to make a regular cash offering, it appears HMRC would be happy for the church to regard them as eligible donations under GASDS. Alternatively, 10 separate envelopes with £30 could be included where these are clearly separate donations.
When the lockdown restrictions are eased PCCs etc. might wish to consider making it easier to distinguish such gifts by providing separate collecting plates/donation receptacles reserved for saved-up donations. The annual cap on eligible donations will remain at £8,000.
Resources to help parishes with finances
There are also a number of resources from the national C of E to help parishes, which are predominantly available through the Parish Resources website.
They include:
The national giving team has produced web guidance on encouraging online donations which you can read here.
A short animated film for use during virtual services, meetings and on social media that encourages people to give, which you can see here. The film can also be accessed and customised on A Church Near You so you can add your own church name and donation details.
Every church now has an online giving page on A Church Near You, as well as a 'give now' button to make it easier to give. You can link to this page from your parish website. Full details here.
Churches have to register with an online giving provider to receive donations. The national team is producing a step by step animated film on how to set up an online giving account and this will be available.
Parish share payments
The disruption caused by the coronavirus also has implications for the payment of parish share. Diocesan secretary Victoria James has written to all PCC treasurers about this, and you can read her letter here. She sent out a follow-up letter on April 17th, which can be read here.
Annual Parochial Church Meeting (APCM)
In light of the current circumstances, there are some variances to the usual timetable for APCM and Elections. Ordinarily, your Annual Parochial Church Meeting and churchwarden elections should be held by 31 May 2020. This deadline is now extended to 31 October 2020.
According to the government guidelines on meetings in community halls here, you are permitted to host meetings for more than 30 people, so long as your church or hall is large enough to host all attendees safely (they need to be socially distanced and wear face-coverings). However, in order not to disenfranchise anyone, our suggestion would be to hold a virtual meeting if you can.
The bishop's formal permission to allow virtual participation in APCMs can be read here. At least two people (eg. chairperson + 1) need to be meeting physically to enable the virtual meeting to be legal. You may also want invite those without easy access to digital technology to meet physically, somewhere where they can access the virtual meeting. If so, you cannot gather more than six people in a private home such as a vicarage. You could do so in a Covid-secure church or church hall.
For meetings other than APCMs (eg. PCC meetings), the government advice is that if you can hold them digitally, you should continue to do so.
Parish Giving Scheme (PGS)
The Parish Giving Scheme is a secure and tax-efficient way of managing giving to your church. Many of our parishes have already signed up to manage donations in this way.
For those parishes that are currently using the PGS, please be assured that:
All existing regular gift instructions will be claimed and returned to parish bank accounts as you would normally expect on the 10th of the month.
PGS will continue to submit the monthly Gift Aid claim to HMRC for all existing eligible donors.
As with existing practise, once the PGS receives the Gift Aid payment from HMRC they will pass the payment directly to your parish bank account.
The PGS will be able to administer changes to existing donations.
The PGS team will be monitoring the email inbox and continues to receive telephone calls
The PGS team have now launched a new telephone service, designed to enable prospective donors to set up a regular Direct Debit gift over the phone. They can call a dedicated telephone number: 0333 002 1271, Monday to Friday, 9am-5pm, with their bank account details, church/parish name and PGS parish code to hand. They are also able to Gift Aid their donation, if eligible, and will be given the option to increase their giving annually in line with inflation.
For more details, see: www.parishgivingscheme.org.uk.

Latest News
---
23 November 2020

Do you know someone who has been a hero during 2020, helping others through the ... read more

30 October 2020

Worshippers from Holy Trinity Church, Gosport, will be helping to feed needy families this Christmas ... read more

29 October 2020

Ten-year-old Rebecca Patis had her hair cut for charity - donating her long locks to ... read more